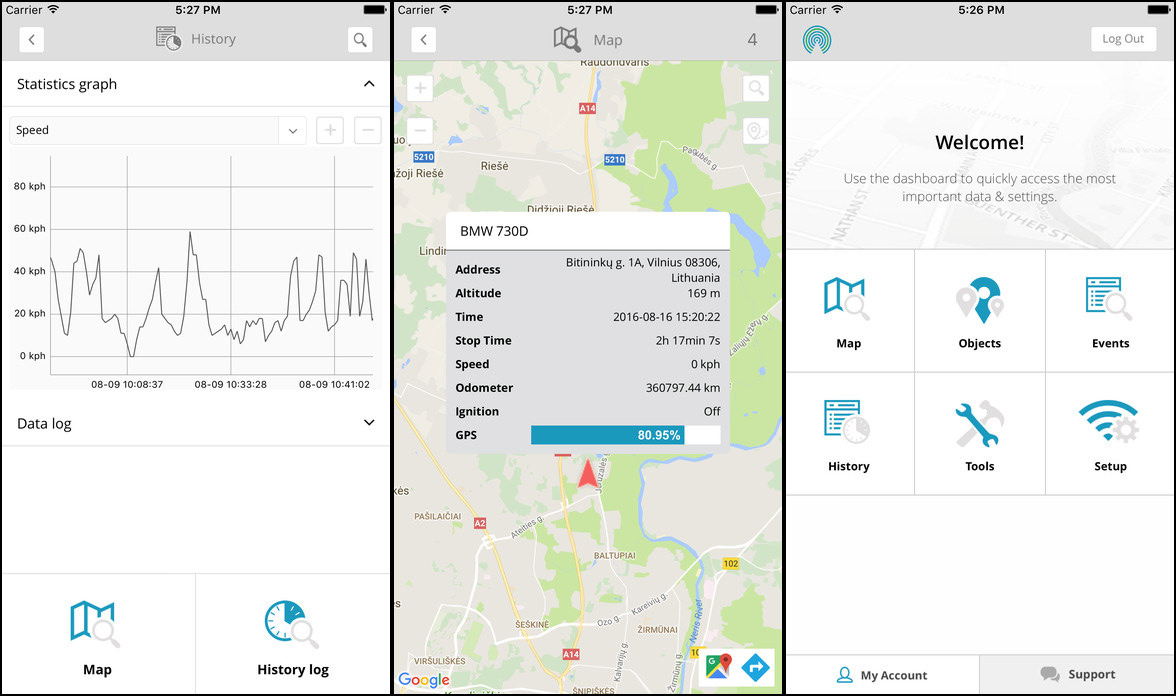 The main benefits of GPSWOX are it has real-time tracking, helps you find the best routes and it can generate reports on your employees' driving habits. Here are the details:
GPSWOX helps you track drivers and vehicles in real time. It can also help your drivers determine if the routes being taken are the prescribed ones.
GPSWOX also provides the best route to one's destination, or at least the quickest alternative routes to it if there are vehicular accidents or heavy traffic on the most direct route. This leads to less fuel use and happy drivers, satisfied customers, and big savings.
Road safety is also something that GPSWOX brings about, as it warns drivers of road hazards and what alternative routes they can take to avoid it. The knowledge that they are being monitored also encourages drivers to be more careful with their driving. More road misfortunes avoided also mean less expense on the part of business owners.
GPSWOX comes out with comprehensive reports that business owners can use to expose and curb dangerous driving habits among their fleet. Drivers can then be retrained, which in turn can spare the company from any headaches problem drivers may cause.
GPSWOX also informs companies and drivers alike of changes on the road that may affect their daily operations, such as military or police activities. This gives them time to either find an alternate route or even suspend operations for the meantime if the situation is serious.