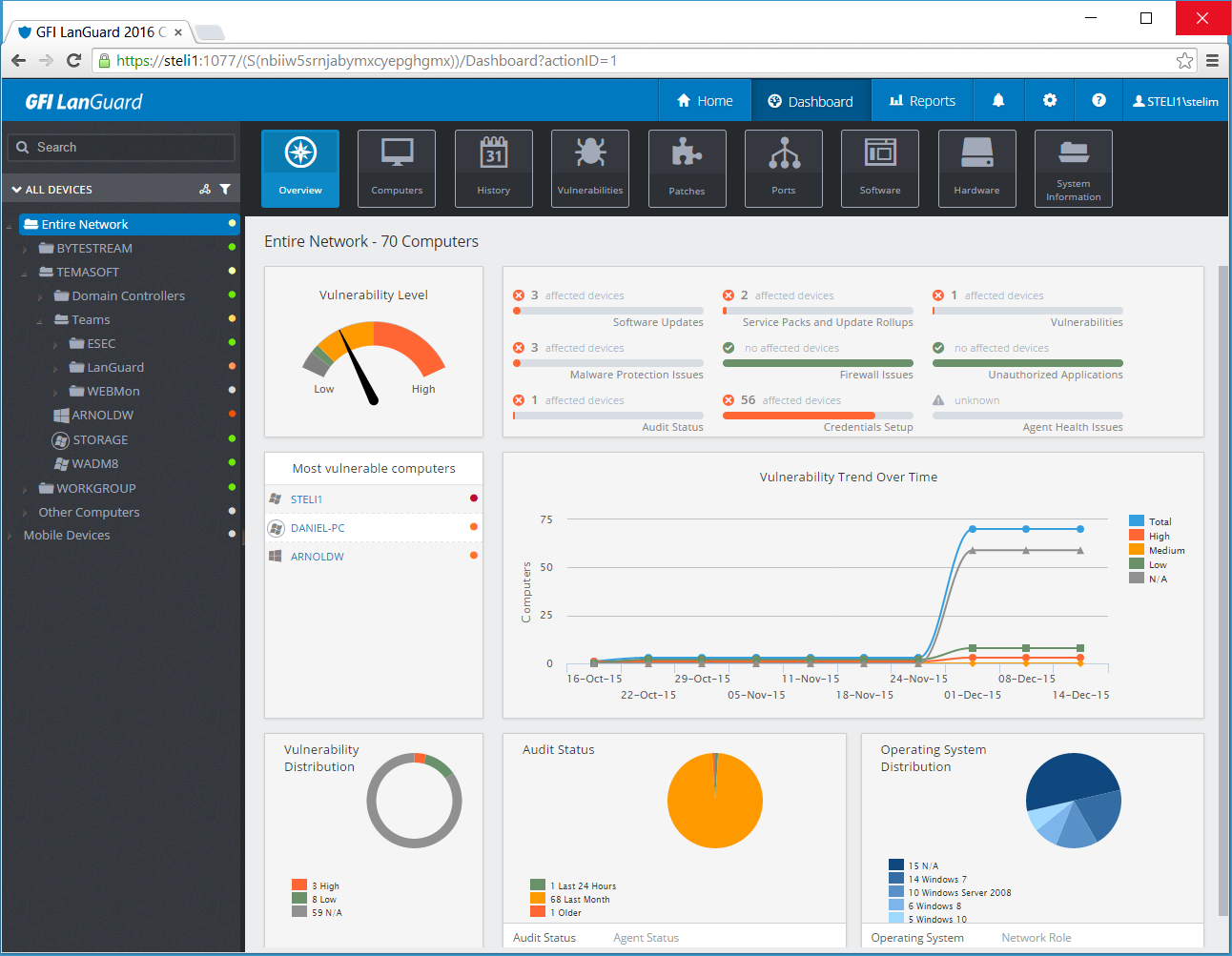 The main benefits of GFI LanGuard are its patch management, centralized network analysis, and early threat detection. Here are the specifics:
Patch Management
The developers from GFI LanGuard understand that outdated patches can harm the system. That is why they deliver tools that regularly download the latest patches for third-party apps or operating systems. It is done automatically so that businesses are guaranteed to have secure systems.
Centralized Network Analysis
Businesses can acquire full analysis of the state of their systems through GFI LanGuard. The software can report the configuration and apps that can open their networks to threats. Also, it offers a long list of installed programs, synchronized hardware, connected devices, security app's statuses, etc.
Early Threat Detection
Because the software operates in the background at all times, it can continuously search for vulnerabilities that could affect your system. Through this, any potential threats are addressed and resolved before they cause damage to the systems.
Device Inventory
The software draws up a list of connected devices to the company's Exchange services, allowing business owners, executives, and IT departments supervisors to locate devices that don't have proper authorization or with security problems. This helps prevent vulnerabilities that root from these problems.
Security Compliance
GFI LanGuard offers users a way to manage and prevent vulnerabilities for their systems and connected devices. This capability ensures compliance with the security standards so that they can maintain a secure and top-class operation.