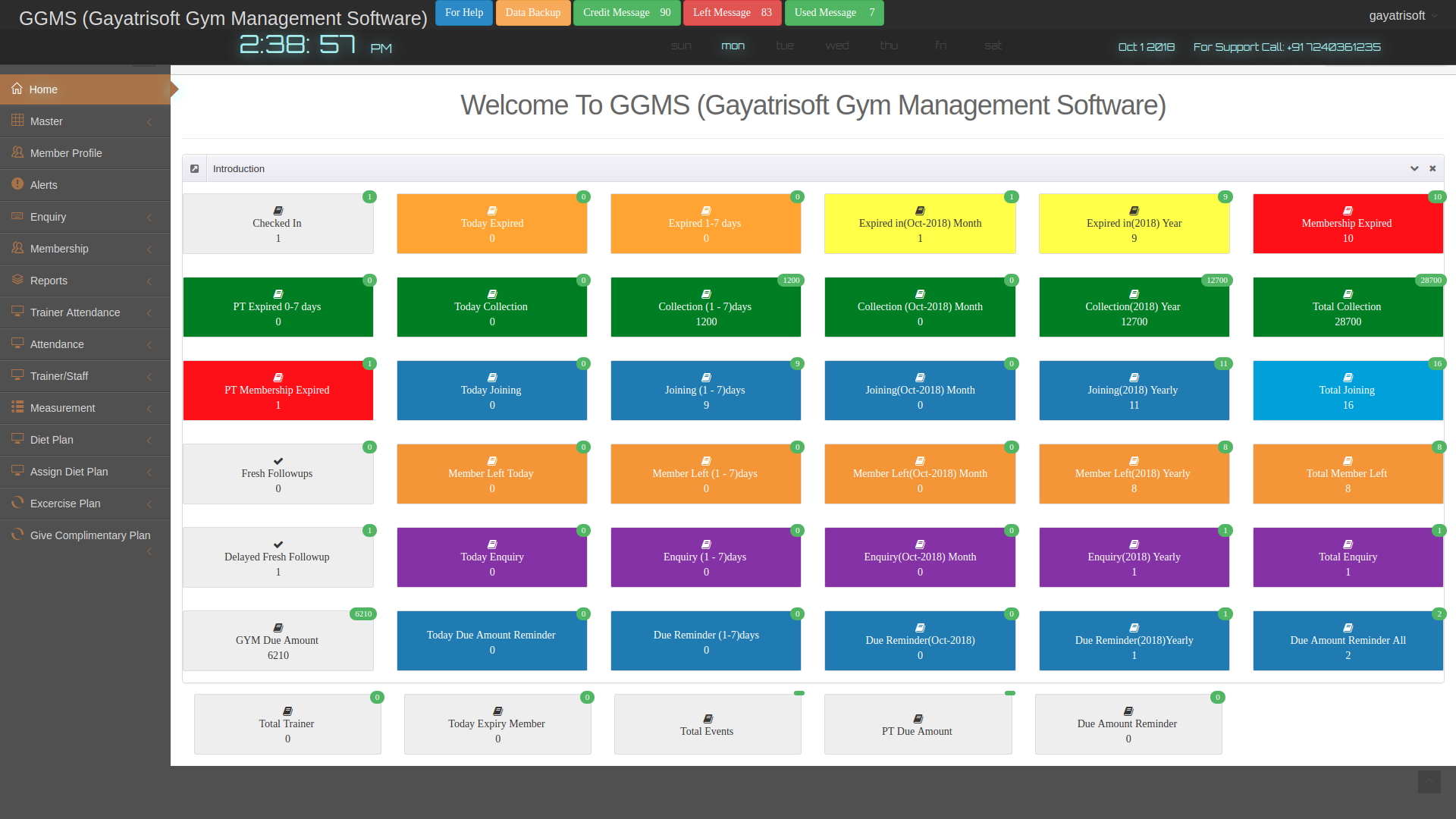 The main benefits of G-GMS are, it has a low total cost of ownership, provides an alert and notification system that reminds you of important membership concerns which include payment deadlines, past due payments, and membership plan expirations; and enables you to understand your customers better through the aid of its built-in CRM system. Explore how G-GMS can help you focus more on serving your customers and growing your business by reading the discussion below:
Affordable 
G-GMS allows you to leverage its built-in features and capabilities at an affordable price. The solution's TCO or total cost of ownership is very low. Many health and fitness clubs, centers, and facilities are using this solution because it doesn't hurt their budget.
Be Alerted on Important Membership Concerns
Among the reliable features offered by G-GMS are membership monitoring and management. The club management solution comes with an alert and notification system that reminds you of important membership information and details such as when your customers or members haven't sent their payments yet, made late payments, or still have outstanding balances to settle; and if memberships are close to expiration.
So what's the significance of this feature. This feature helps you improve the way you collect payments from your customers, permitting you to ensure that your business is always profitable. You can also take advantage of this feature to encourage your customers to continue engaging with your business, motivating them to renew their membership or subscribe to a different membership plan.
Focus More on Serving your Customers
G-GMS is a customer-centric club management solution. This means it enables you to focus more on your customers so you can serve them better instead of dealing with the administrative aspects of your business. Actually, G-GMS has a customer relationship management system where essential pieces of information about your customers are stored. By accessing and evaluating customer information, you'll be able to understand your customers better, allowing you to create and implement nutrition programs, workout plans, or fitness strategies that are tailored to their own needs. Moreover, the CRM system can assist you in launching personalized engagements and marketing campaigns.