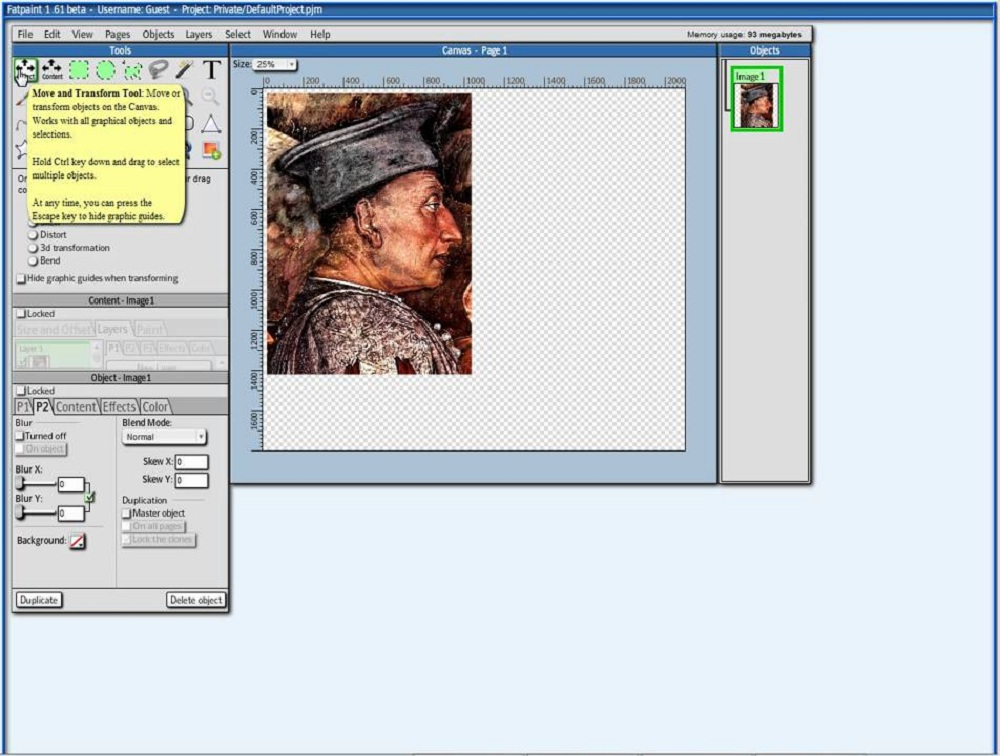 The main benefits of Fatpaint are its capability to create stunning 3-Dimensional text graphics, tutorial videos, cloud hosting, and online animation video making capability. Here are more details:
Capability to Create Stunning 3-Dimensional Text Graphics
The ability of Fatpaint to create 3-Dimensional text graphics can be considered as one of the highlights of the platform and the most-used functionality. The software comes with all tools needed to generate logo including vector tools, vector cliparts, and more than 900 fonts. The platform is also easy to use. All you need to do is type a word, choose a 3D template, and then adjust the settings such as the extrusion depth, camera position, and several different light options. With this software, you can already create a professional-looking multi-dimensional logo that you can even use as commercial material.
Tutorial Videos
Fatpaint's features are more advanced compared to other online graphics applications. It has advanced photo editing capabilities, vector drawing, and ability to work with several layers as well as pages to name a few. Despite its sophisticated functionalities, learning how to use the system can be a breeze as the platform offers tutorial videos for newbies.
Cloud Hosting
Fatpaint is cloud-hosted which means graphic artists will be able to access the application anytime they need to as long as there are a desktop device and internet connection. This means that they still can work on their projects even when they are not in the office or workstations.
Online Animation Video Making
In addition to graphic design capabilities and tools, Fatpaint also provides online animation video making through the MakeWebVideo.com, a program which allows graphic designers to create professional-level videos easily. Since the platform hosts the video, the end product can be embedded onto a created website easily.