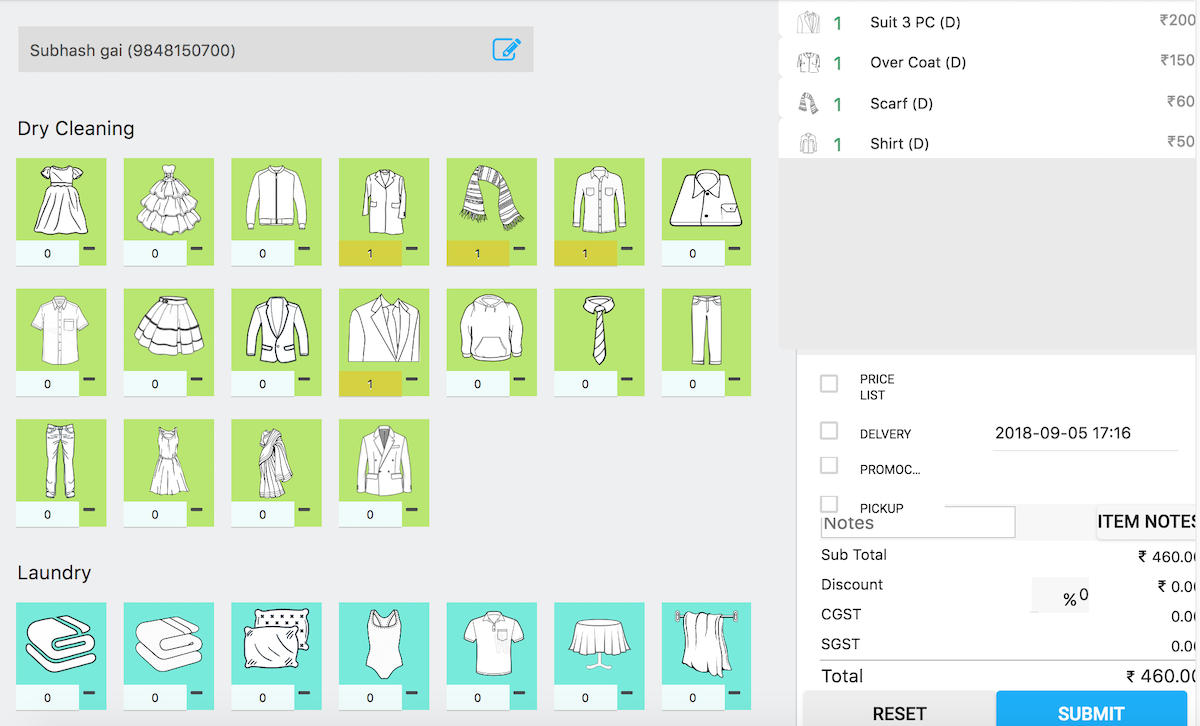 The main benefits of Fabkare are ease of use, quick billing, and improved productivity. Here are more details:
Ease of use
Fabkare has a clean and simple user interface that makes it easy for businesses to fully adjust and assimilate the software to their unique business workflow. No training is necessary to get used to the dashboard. All tools and features are easily accessible and direct. Users with no advanced technical skill can easily use Fabkare.
Quick billing
Fabkare provides a touch-enabled POS that allows for quick billing. Through it, customers will not be kept waiting. Multiple orders and deliveries can be easily tracked as well.
Improved productivity
Productivity is boosted through Fabkare's specialized app for drivers. This delivery app is efficient as it offers route suggestions for optimized delivery speed. It allows users to track where their drivers are. Through it, customers can be easily updated when it comes to delivery status.