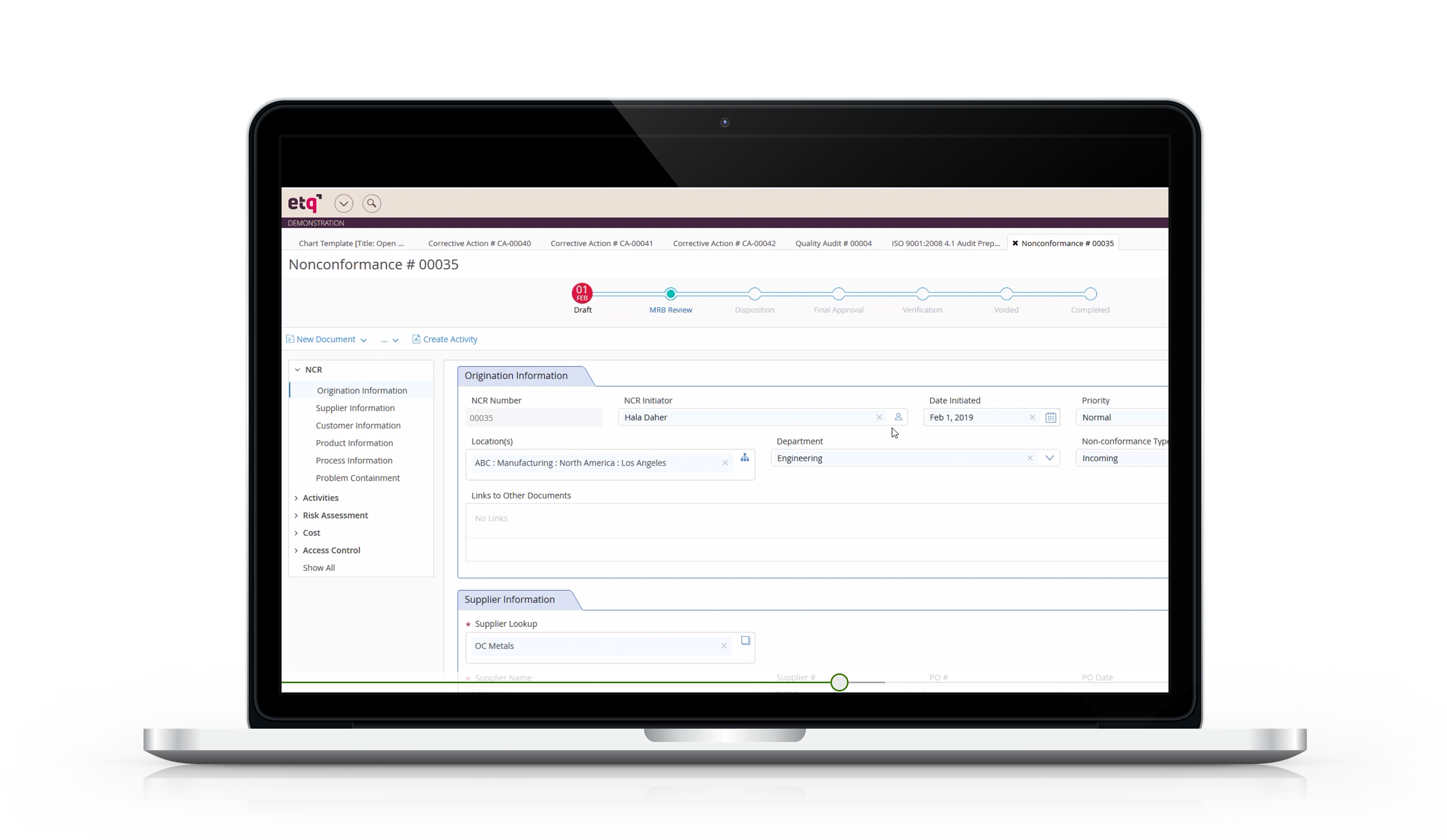 The main benefits of EtQ Reliance are its modular architecture, effective quality management, and accurate regulatory compliance. Here are more details:
Modular Architecture
EtQ Reliance has a modular architecture; thus, it provides several solutions that utilize the latest technology and industry best practices. The modules enable businesses to adhere to industry standards and meet business requirements. What is most intriguing is that EtQ Reliance is flexible and it enables users to pick only the modules they need. Its dedicated solution suite includes products that facilitate EHS management, quality management, aviation safety, food & beverages, and life sciences.
Effective Quality Management
Also, EtQ Reliance quality management module is designed to expedite processes via automation. It improves efficiency, allowing businesses to complete the tasks in fractional time and cost. Additionally, the modules enable businesses to reduce operational risk while attaining sustainability. It empowers all employees to perform duties in a way that conforms to the industry standards.
Accurate Regulatory Compliance
Better still, EtQ Reliance has a reliable GMP Regulatory Compliance Management solution. The module is ideally perfect for businesses in the life sciences niche. It enables organizations to smoothly achieve and maintain compliance in all facets such as event detection and event correction. It delivers numerous configuration options enabling originations to handle all compliance-centric workflows such as non-conformity, complaint handling, document management, corrective action, and change management.