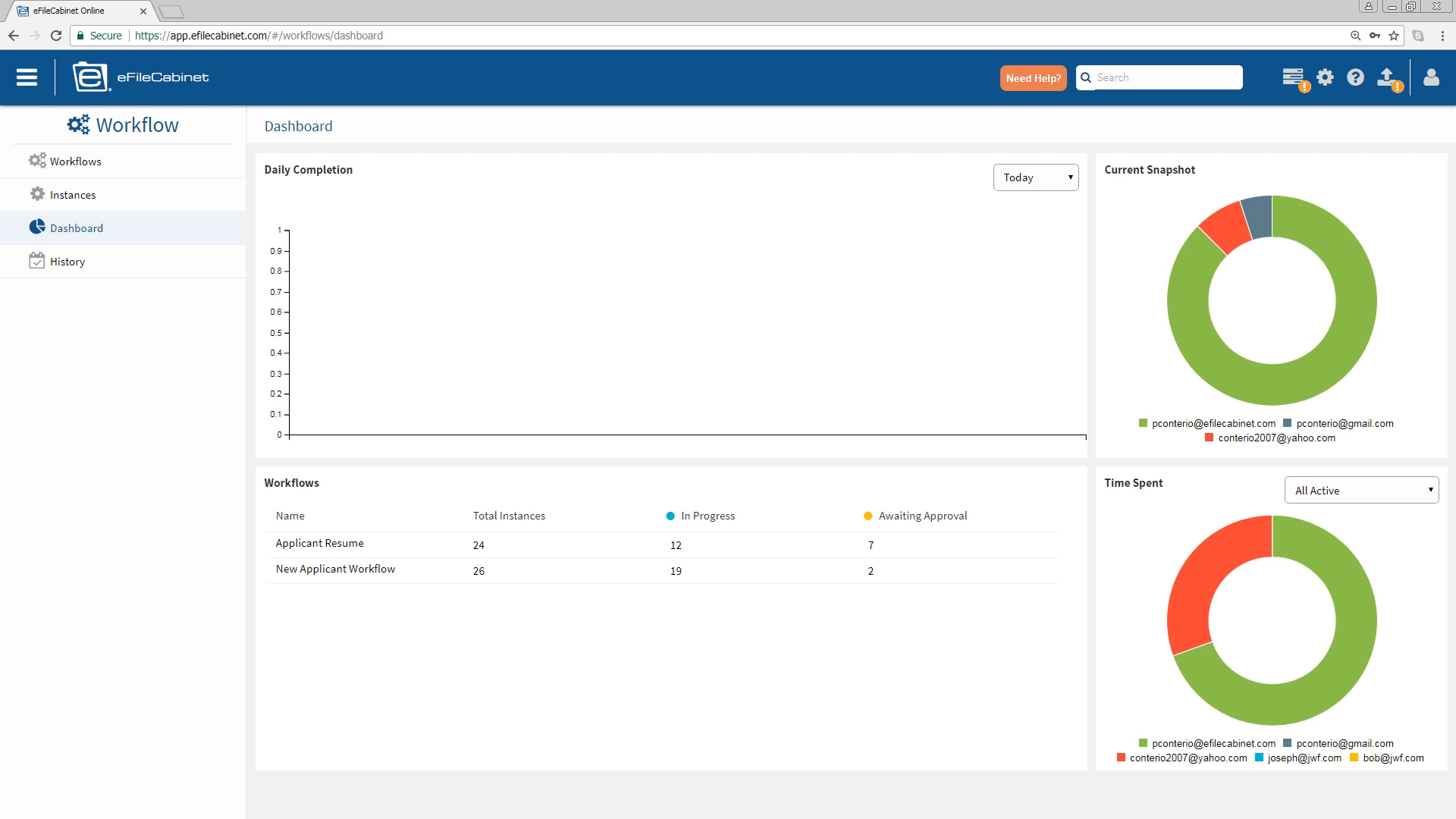 The main benefits of eFileCabinet are its flexible deployment options as it helps business in their own computers or through a cloud server; compatibility with mobile devices and other business apps through its open API; and affordable app packages with Customer Support for operation-related inquiries. Here are more details:
In-Cloud and On-Premise Deployment
Users have a choice to use it on their own PCs or on the cloud storage. On the PC, the app is highly customizable. Meanwhile, the cloud version boasts easy maintenance as updates aren't needed. The only difference version is the pricing, which can be adjusted depending on the company's size and needs.
User-friendly Interface
eFileCabinet is a simple app that doesn't need any expert training to use its document managing features. If in the cloud, the administrative processes require only minimal configuration and do not experience technical issues that your IT team needs to solve. The app manages files in a traditional folder library where they can be searched easily or find the ones that are usually accessed.
Mobile Optimization
eFileCabinet is also a mobile compatible system streamlined to allow access to data from any device. In contrast to other apps that feature this capability, eFileCabinet has a solid uptime record and a good track record that confirms its great quality for both desktop and mobile versions. Previously, the developers released a new HTML 5 view which can work with a SilverLight plugin and is streamlined to fit the screens it's used on.
Unique Features
Small and medium businesses are completed covered with these wide set of tools such as file management user hierarchy that manages file access and editing rights among its users, file sharing, and customizable file templates. Moreover, it has a zonal OCR tool, allows users to see file use history, direct it to recipients and automatically save it to specific folders without much searching. Lastly, it has a SideKick tool that allows users to make unique icons for every drawer, file, folder, and operation while creating shortcuts for them for easier access.
OpenAPI
Its Open API capabilities allow it connect with any software architecture they are using. Aside from the flexible integrations, the optimal, pre-made ones are also available such as DocuSign, Salesforce, Quickbooks, Sage, and ShareFile.
Moderate Pricing
eFileCabinet is offered at three different pricing packages, which have varied features and data storage. The Performance and Professional plans are great for small and medium businesses. Lastly, the Enterprise package is better for large businesses. If a trial is needed, a free demo is available to try it out.
Customer Support
With eFileCabinet, users have access to an excellent support team of document management experts. These experts can be reached through email, ticket, phone, or live chat on the eFileCabinet site. As customers say, the support team is knowledgeable, responsive, and will help users with any concern they may have with the app. Other support like daily live training, on-demand training webinars, live onboarding, in-software support, forums, and online documentation are also available.