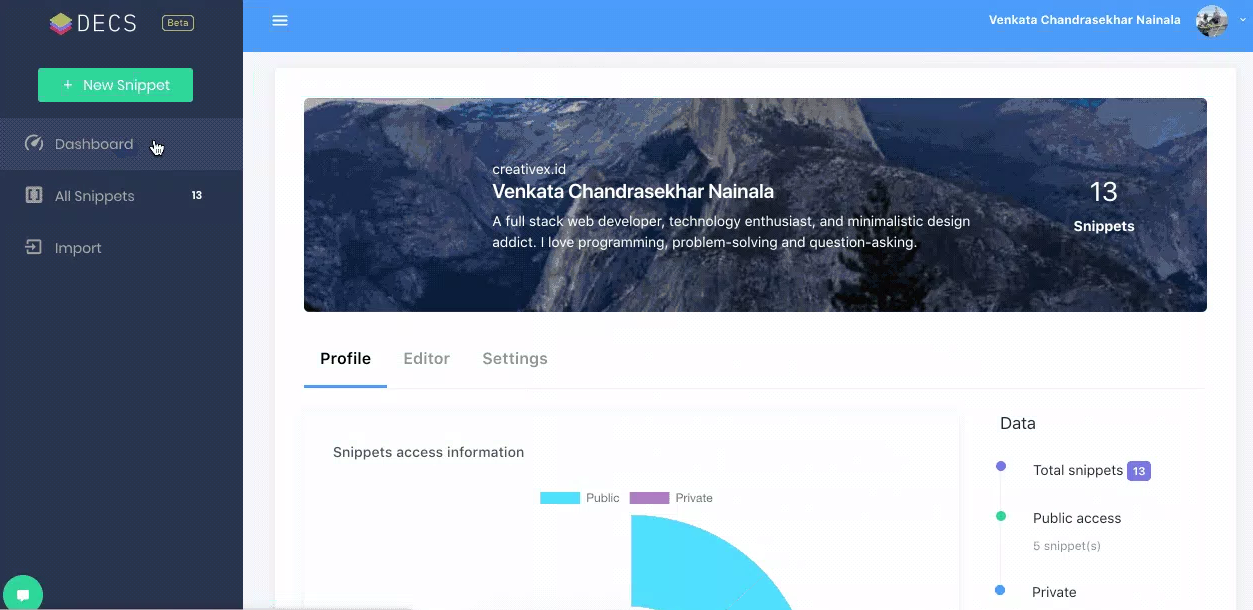 The main benefits of DECS are accessible code capture, tight platform security, complete code ownership, code fragment sharing, and shared knowledge base. Learn more about the tool's benefits here:
On-the-Go Code Capture
Wherever you are on the web, you can capture snippets of code with DECS. The solution is available as a Chrome browser extension, too. All you need is a single click and you can store code fragments for use in your future projects.
Peace of Mind
Security is a foremost priority of the creators of DECS. As such, the platform employs the BlockStack Naming Service to secure your identity and keys. This way, your data is protected from end-to-end since only you have access to your keys. What's more, not even the people behind DECS can see what you have in your workspace.
Complete Code Ownership
Your proprietary code and everything related to it is yours completely. DECS can host them for you in its storage hub at no additional cost but you have the option to store it in another cloud service.
Code Fragment Sharing
Privacy is held as a top priority at DECS. That is why you can dictate how to share your code with colleagues and external collaborators. Additionally, the platform lets you decrypt and export your entire code library as a JSON file. You can also choose to share your codes via a link or embed it on your website or blog using an HTML code.
Shared Knowledge Base
Your team can have its own code knowledge base with the help of DECS. This way, new members of the team can get themselves acquainted with the best practices and the coding nuances of the team. As such, they can contribute to projects faster.