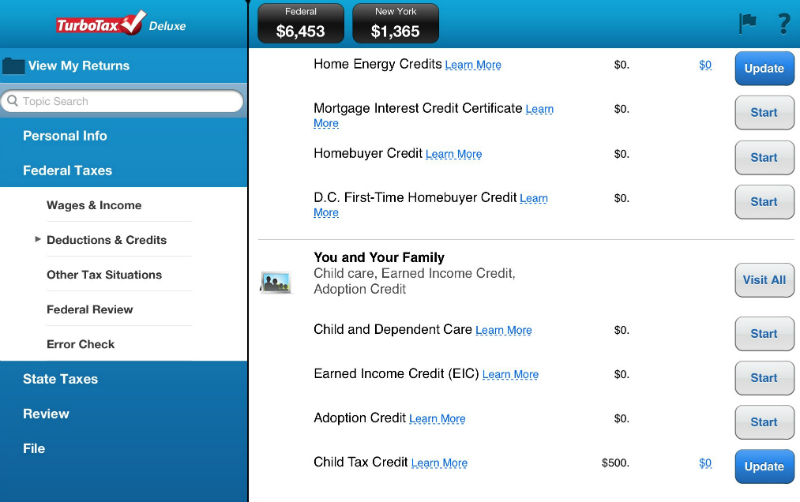 The main benefits of TurboTax are its accuracy, ease of use, and great support. Here are more details of its benefits:
100% Accuracy Guaranteed
TurboTax is up to date with the latest tax regulations including health care laws and others. The platform performs thousands of error checks and also double checks completely before filing. These verification methods ensure your tax returns are totally error-free and 100% accurate. If the software makes a mistake that results in a state or IRS penalty, the vendor will compensate for the damages and also add interest.
Simple and Easy-to-Use Software
Online reviews reveal that users find TurboTax easy to learn and use for their tax filings. The features are simple and straightforward and even lay users without tax knowledge can easily learn the ropes. Plus, the tool's intuitive interface helps you save time and minimizes effort.
Avail the Services of an Expert
The SmartLook feature enables you to contact a live expert to get assistance. They have the capability to even draw on your screen to provide you guidance with tax-related questions. If your return is audited, the expert will provide a free one-on-one audit walkthrough. In addition, for a nominal fee you can avail Audit Defense to benefit from full audit representation.
Get Fast Refunds
TurboTax's e-filing features enable you to get your tax refunds quickly. In addition, you can save time with the application's document capturing tools that automatically fill up tax forms.
Assured Data Security
TurboTax provides a cloud-hosted mobile option to help you review your documents anytime, anywhere. Plus, complete data security is guaranteed as the software uses measures such as password guidelines and secure encryptions to protect your data.
You can check out this TurboTax review to get more details on this software's features and tools.