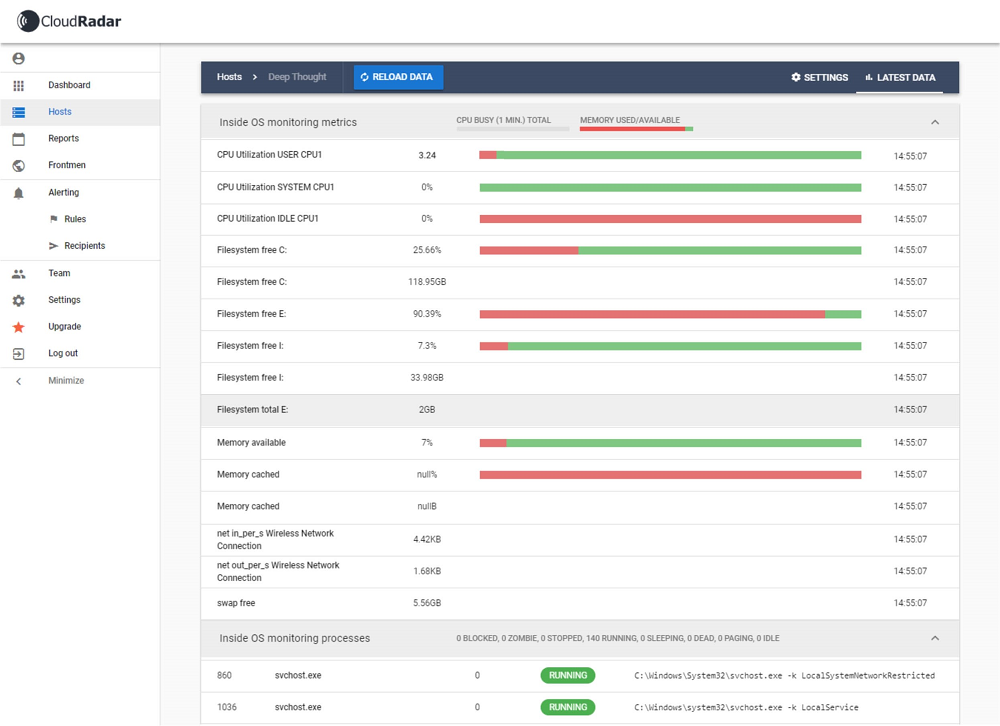 The main benefits of CloudRadar are providing a centralized IT infrastructure, compatibility with any operating system, and eliminating local installation. Check out its details:
Robust, Centralized IT Infrastructure Overview
CloudRadar provides you with a complete and centralized picture of your IT infrastructure in real-time. The status and availability of your servers, components, devices, and applications can be viewed in a few clicks.
Every detail about your network and infrastructure can be accessed immediately. You don't have to launch and use disparate platforms to get a reliable and recent status update of your servers, websites, and devices.
Works With All Operating Systems
Whether your infrastructure is using Windows Servers or you prefer to operate with Linux servers instead, CloudRadar covers all your bases as it supports a number of operating systems. On top of Windows and Linux, CloudRadar is compatible with Ubuntu, Debian GNU, and Red Hat.
No Local Installation Needed
If you choose to go with a cloud-based monitoring platform, CloudRadar can be set up and good to go in just minutes. You don't have to perform a local installation to get the software up and running. Nor do you have to update the system manually whenever a new version rolls out. CloudRadar automatically updates itself so you won't have to.