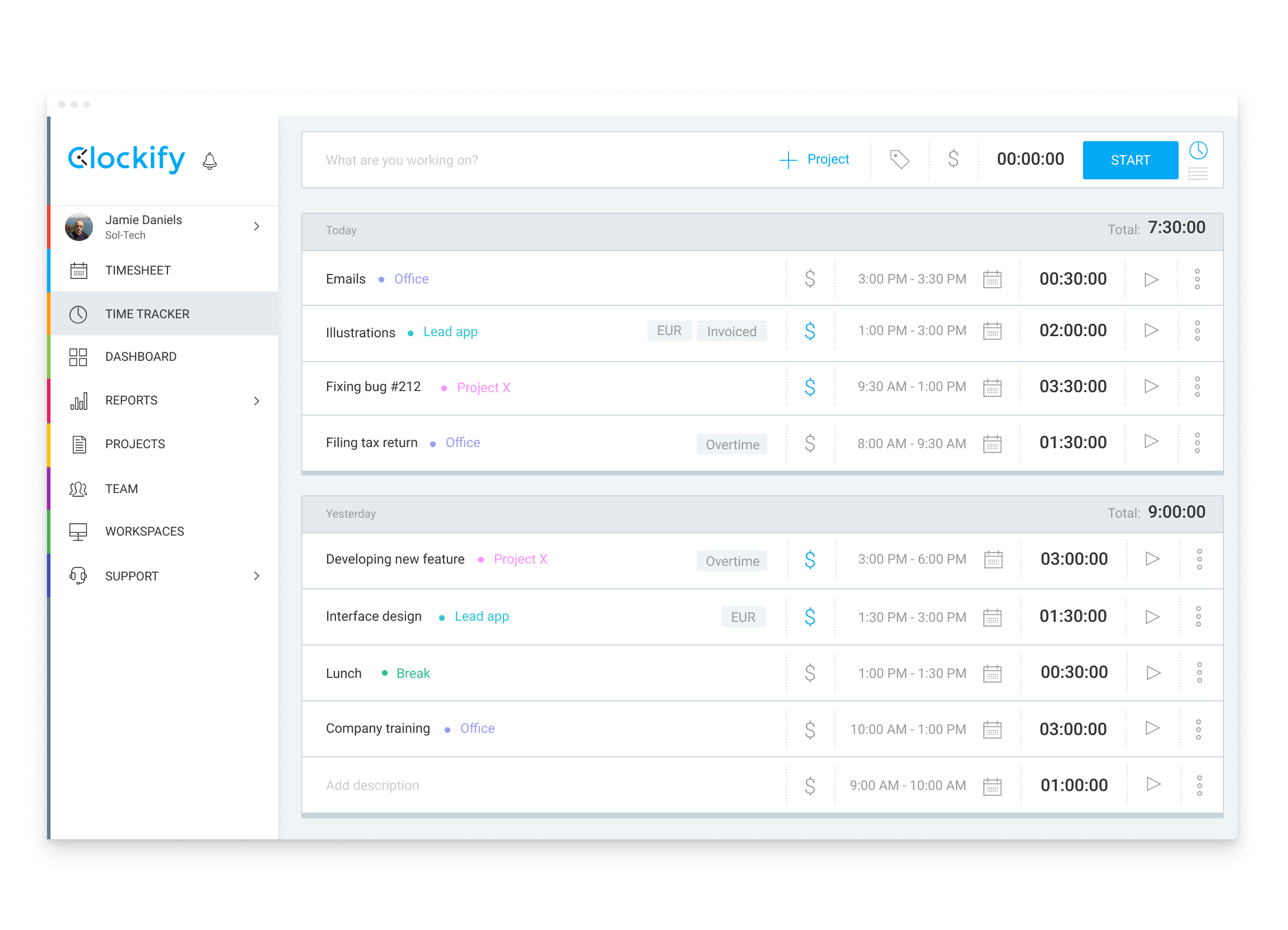 The main benefits of Clockify are comprehensive timekeeping abilities, customizable reporting, free software with base features, and informative dashboard.
Comprehensive Timekeeping Abilities
Beyond the usual time tracking features, Clockify extends the list with comprehensive abilities such as tracking time through timer mode. Furthermore, you can also add hours manually or track time on specific projects. Finally, this platform can also be used to mark time as billable by specifying hourly rates.
Customizable Reporting
To make the most out of the information collected from timekeeping activities, Clockify also provides customizable and actionable reports. For instance, this time tracking software can tell you and your team which activities take the most time. Moreover, it can also let you know all the time and money spent at a glance. Such information can help you determine how best to move forward if you want to become more productive.
Free Software with Base Features
The benefit that makes Clockify a more attractive option for timekeeping is that it is free forever. While there are extra features that you can get if you subscribe to the paid plans, the base platform can handle more than enough. It can handle unlimited projects, users, and reports, which is more than what most businesses need.
Informative Dashboard
A summary of all the information you can get is available right on Clockify's dashboard. The status of all projects can be viewed as well as the overall time spent. All this information is presented through visual charts, which allows you to immediately gain the insight you need.