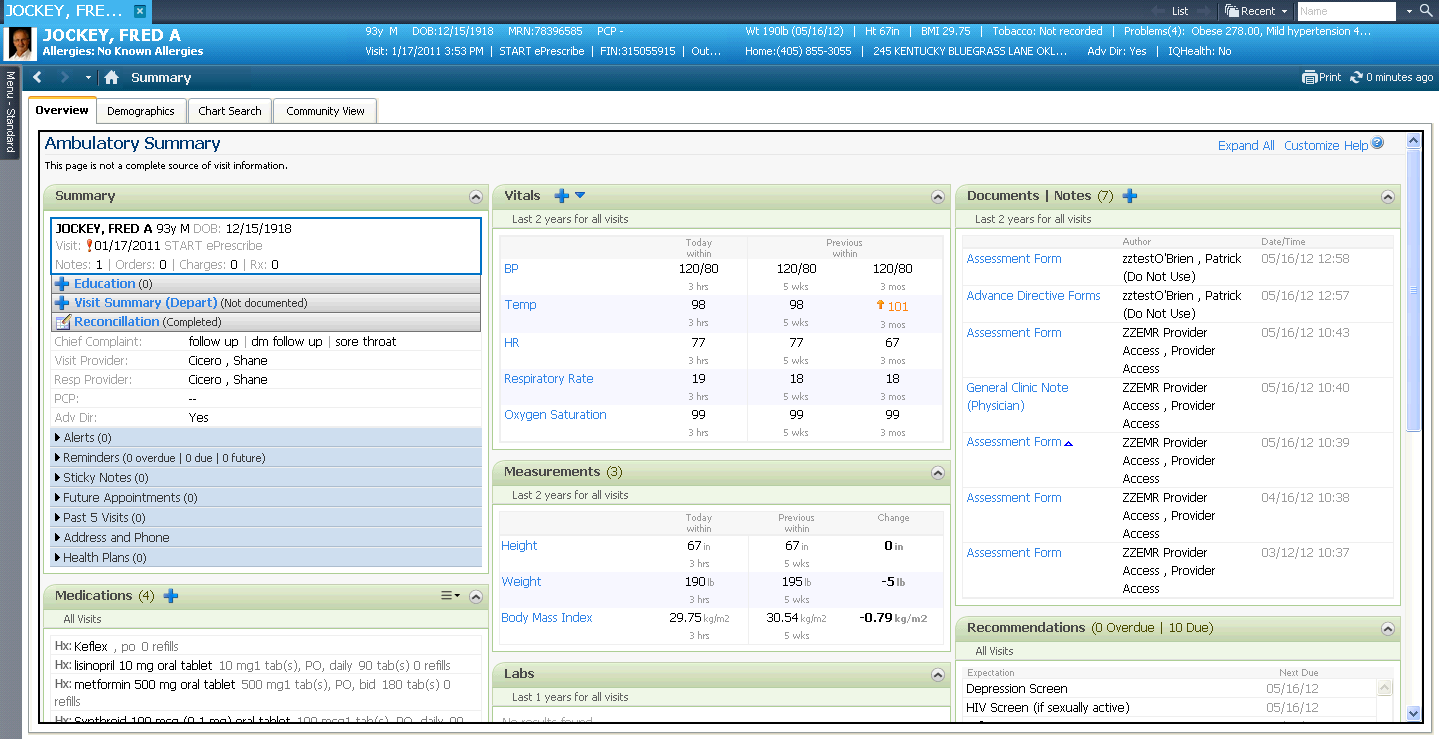 The main benefits of Cerner EMR are its stable functionalities and great integration.  Here's what to expect when you implement Cerner EMR:
Cerner EMR provides a set of useful documentation tools. Users can transfer charting data automatically in various areas of a patient's record. It offers different kinds of input methods including code words, voice recognition, and text.
Auto-texting is a great feature that allows for dynamic documentation. It lets help users to automatically extract and call out pre-made data via the use of triggers. The functionality can be applied to any text fields within the platform. Data or entries that have been entered by users can be saved in the form of auto-text.
Whenever information is saved via auto-text, users can input the code or trigger, which is then inputted automatically to a particular field. The functionality significantly minimizes repeated documentation for both medical and healthcare practitioners. This can help save valuable time for the long term.
Cerner EMR Reviews offers integration with third-party apps and systems. This makes the processing of prescription refills faster as the integration allows users to coordinate and link with varying pharmacies in the area. It can also be used to cater to a specific pharmacy according to a patient's preference.
In addition, the platform can integrate with laboratories to ensure quicker sending of orders and receiving of lab results. This functionality improves coordination between facilities and healthcare providers.
Scheduling of appointments, clinical information viewing, refill requests, data updates, and exporting patient files can be accomplished swiftly since Cerner EMR comes with a patient portal. The portal is a highly secured location where communication happens between healthcare providers and their patients. This functionality enables patients to be proactive with their healthcare management.