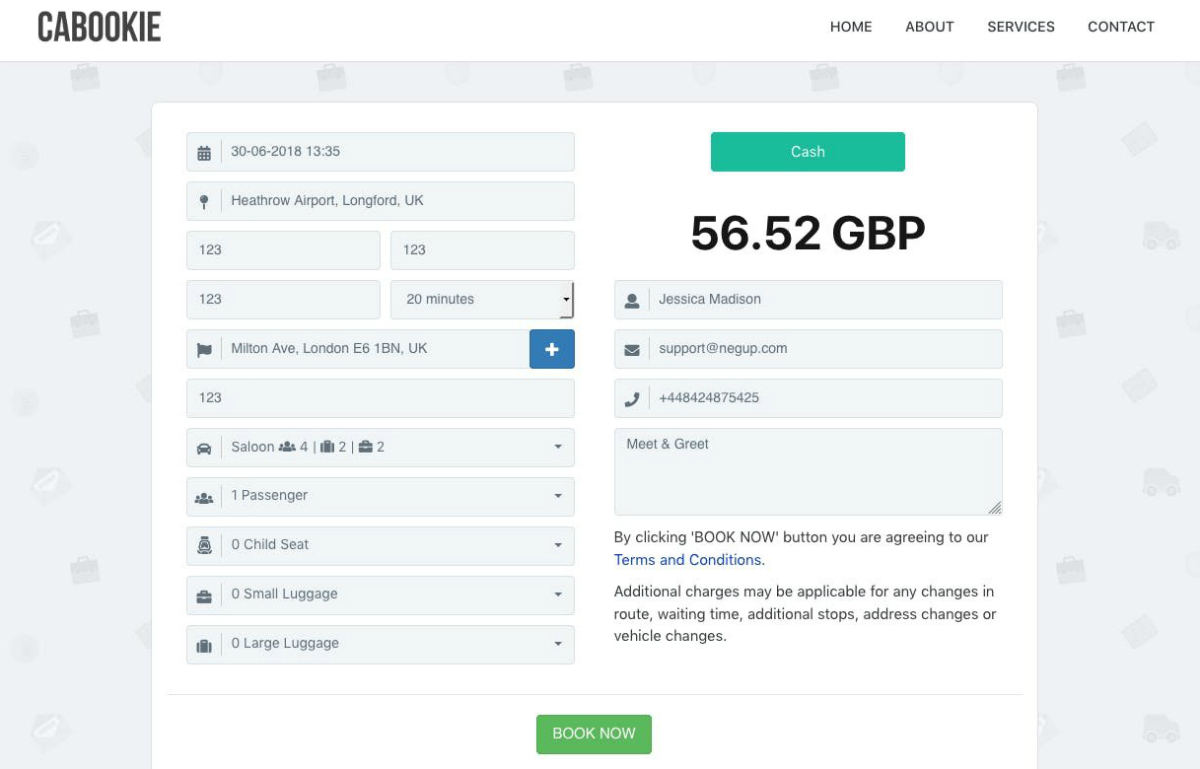 To start, Cabookie is a global cab booking solution that is utilized by numerous taxi companies across the world. The service is a boon for customers as they can easily get an instant quote instead of having to fill a booking form and wait for a response.
Customers are worried about rising taxi costs and Cabookie is a big help as it is a flexible and transparent service that sends detailed info about the booking and communication details, and journey fare. Customers can book their cab on just one page which saves money and time. Thus, Cabookie makes online taxi booking a simple process. The Cabookie software can be effortlessly installed on any taxi or cab company site.
Cabookie reviews indicate that the software's dedicated dashboard makes it easy for taxi operators to manage their profile. It provides options to help you add the time and location, surcharge prices based on date, and special discounts, set the fixed journey price based on distance, and manage the vehicle types. This cab booking platform leverages geolocation and empowers taxi operators to use accurate info about their trips, costs, and fares.
Benefit from these features by selecting a suitable pricing package and Cabookie will provide you a full front- and back-end source code which you can modify as per your needs.