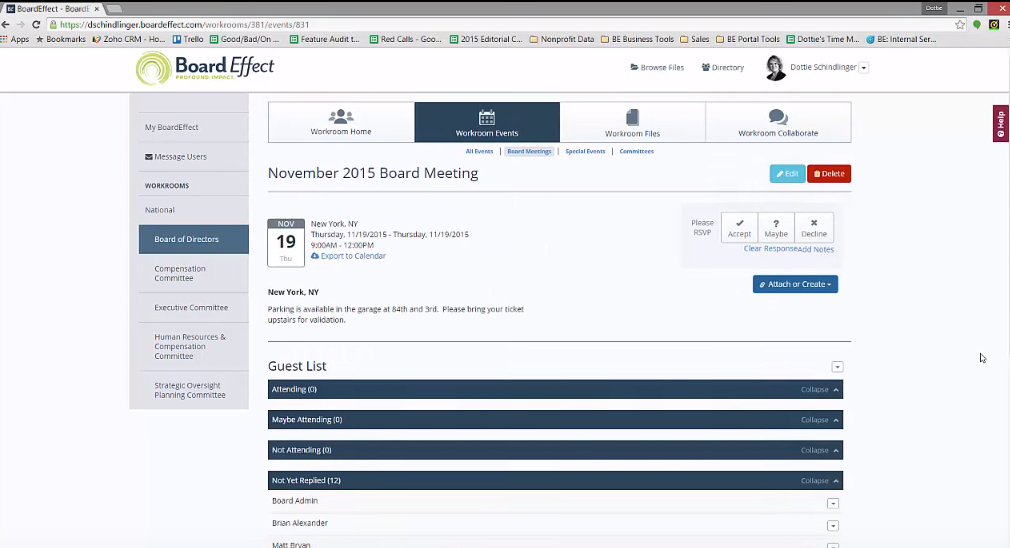 The main benefits of BoardEffect are, its governance of boards, including the meeting cycle, can be made simpler. Whether regular meetings come quarterly, bi-yearly, etc., the software allows you to prepare for them. You will have access to both follow-up and follow-through features as well as approvals, archives, tasks, scheduling, and board books. This is then connected to the board's yearly schedule including responsibilities such as policies and compliance. This includes elections, work plans, appointments, evaluations, and audit. These annual responsibilities are supported via features like board policy handbooks, surveys, and orientation tools for new members.
Board cycles usually last about 3 to 5 years on average. Through the span of such, BoardEffect makes recruitment, nominating, board education, and onboarding more convenient. Features that support this include collaboration tools and ad hoc groups. A member's sustainability and effectiveness can be measured. Statistics and notes can be added to every profile. Keeping track of the ebb and flow of people on the board will be easier than ever.
These functionalities come in an intuitive interface and with granular security. Administrators have total control over the kinds and terms of access a person has with the program. Furthermore, BoardEffect offers unlimited storage of files. Plus, every function can be executed using mobile devices. Convenience, reliability, and security are assured when using BoardEffect.