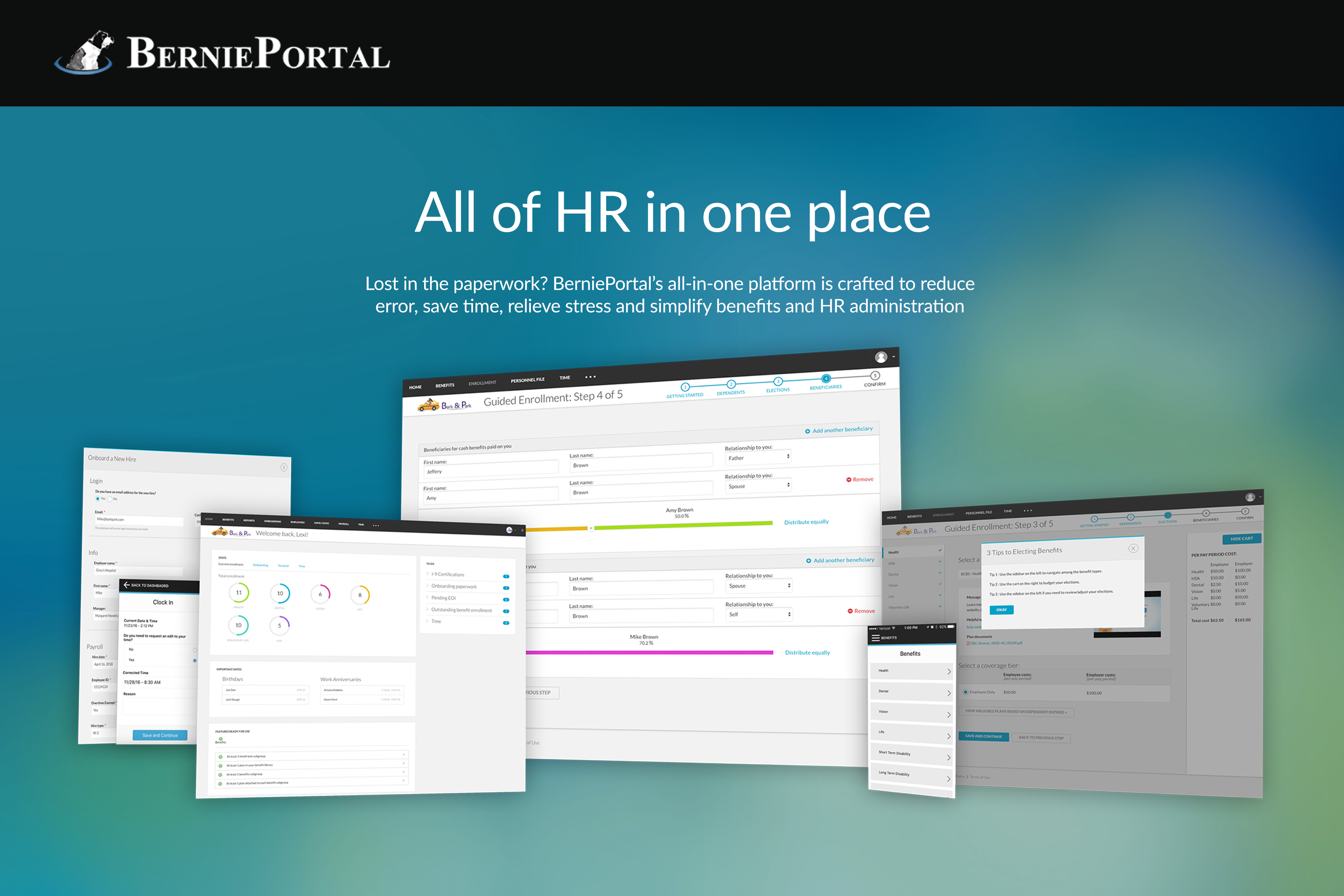 BerniePortal functions as an all-in-one benefits and HR solution for benefits enrolment and HR administration. Here are some of its top benefits:
All-in-one platform: BerniePortal is an HRIS platform that allows employers and administrators to manage HR and benefits from a single platform. Each BerniePortal feature was designed specifically to connect with the other features to provide a seamless experience for both administrators and employees. Tackle everything from hiring to COBRA administration from one central location.
Employee self-service: Using BerniePortal, employees can access personal data from any location at any time. Provide remote employee access to benefits data, onboarding documentation, timesheets, employee notices and PTO without needing an administrator to act as the "middleman." This functionality gets employees information as-needed and removes a great deal of the transactional burdens faced by human resources professionals.
Simplify open enrollment: Easily edit benefit settings and enrollment details by going online with your enrollment process. Manage benefits elections, enable employee self-service, review pending coverages and view outstanding benefits enrollments. By streamlining benefits administration, employers can significantly reduce the time and energy taken to administer benefits. The end result? Employers can offer competitive benefits without the added administrative burden.
Increase employee understanding of benefits: It's no secret that benefits can be a complex subject. BerniePortal guides employees through enrollment by embedding informational tools into the benefits election process itself! Include video content, plan descriptions, helpful links and even messages directly from the employer.