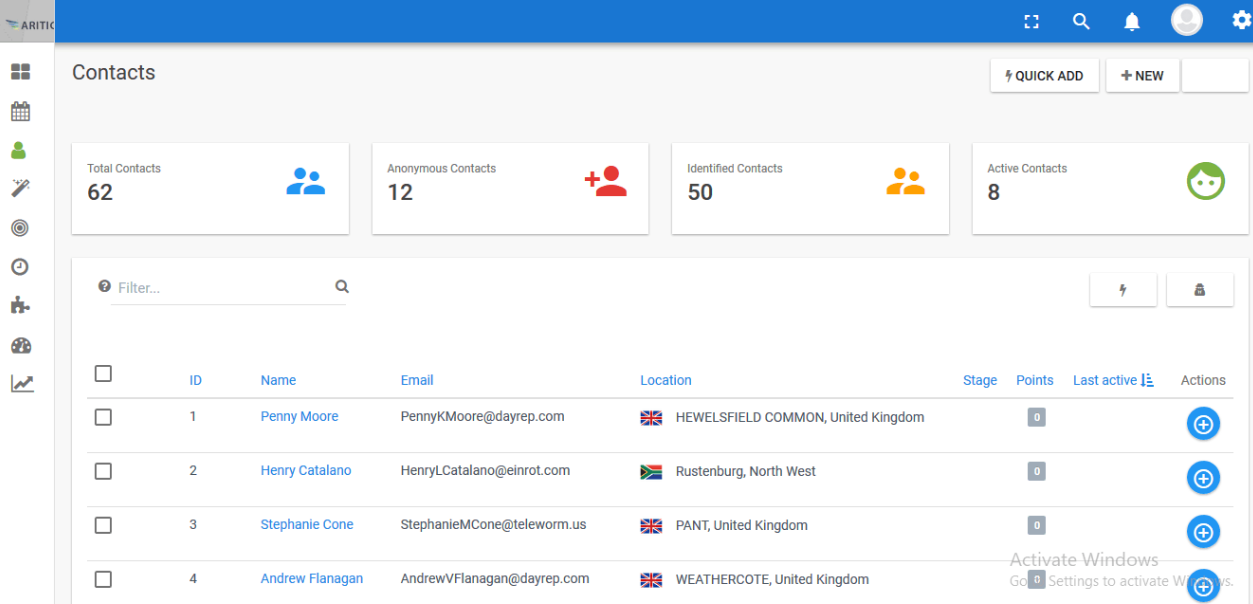 The main benefits of Aritic PinPoint are enhanced lead capture, multichannel marketing campaign, and robust lead scoring tools. Here are the main details:
Enhance lead capture
Aritic PinPoint is designed with reliable lead capture tools that transform the way you capture leads. For instance, the platform allows you to create custom, responsive embedded forms and landing page from scratch. With its drag-and-drop interface, you can build pages and forms that reflect the product and services you offer, as well as your brand identity. Besides, Aritic PinPoint provides a set of pre-made templates that can be used to customize the lead capture process.
Multichannel marketing campaigns
Better still, Aritic PinPoint allows digital marketing teams to cast a wide net and connect with their audience without a struggle. It enables marketing professionals to use the platforms that their leads and customer use frequently. Whether you lead uses email, social media channels, SMS, or any other platform, Aritic PinPoint makes it easy to reach out to them. It helps you connect with customers/leads via these channels – all from a unified interface.
Robust lead scoring tools
Moreover, Aritic PinPoint comes with a set of robust lead scoring tools. These tools make it easy to identify leads that are most likely to convert. It classifies leads using various indicators like responses, website interactions, engagement, and other actions that customers do. Enhanced lead scoring translates to increased conversion rates, hence improved profitability.