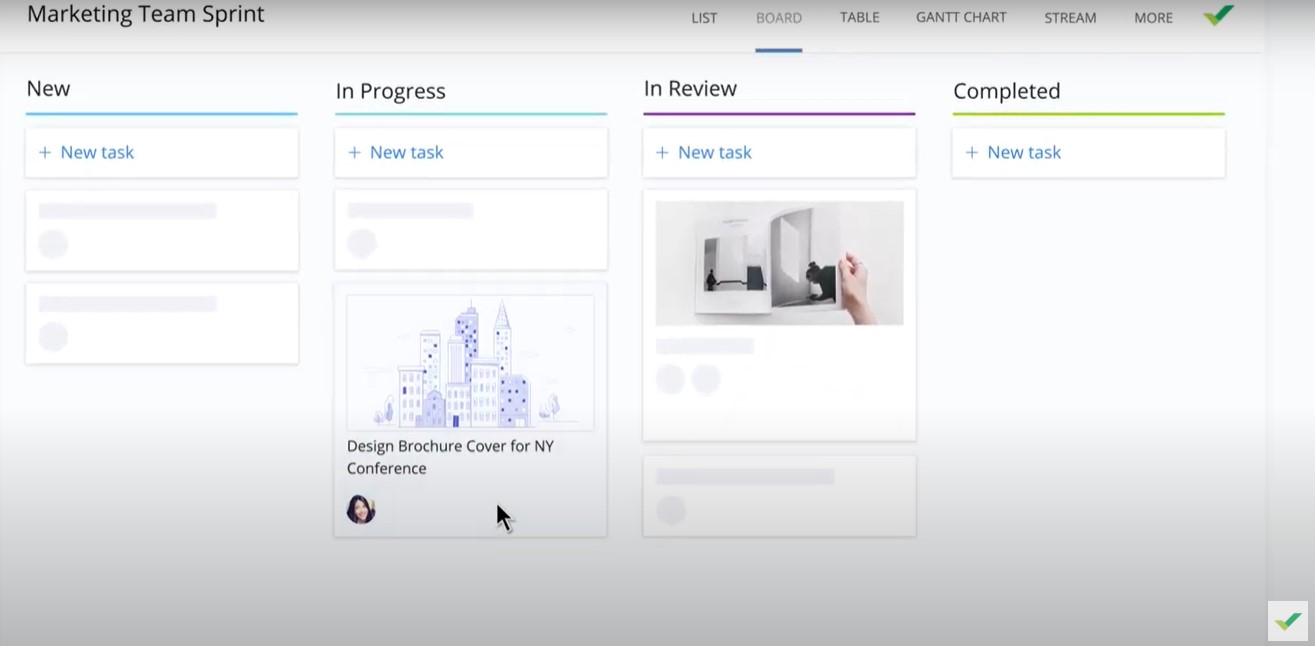 The main benefits of Write for Marketing are its centralized calendar, collaboration tools, and marketing flow templates.
Centralized Calendar
Wrike for Marketing has a centralized calendar where milestones for the team's marketing campaign are posted. This is synchronized across all team members' calendars so that everyone can keep track of their progress and goals. This ensures that everyone is aware of their designated tasks and roles in the project and reminds them to accomplish their assignments in a timely manner. The calendar also lets teams coordinate with other teams and make sure that their tactics are aligned with one another throughout the campaign.
Collaboration Tools
Teams can work on their project together anytime and anywhere with Wrike for Marketing's collaboration tools. Its live editor lets multiple users work on a single document and have the changes reflect on the file in real-time. It has a centralized activity feed where members can interact with one another and updates are constantly posted to keep everyone on track. Members can also leave comments and share files on respective task panes to develop and improve the content needed for the project.
Marketing Flow Templates
This marketing software provides various step-by-step processes that can streamline workflow within the team. With these templates, they can plan and run basic marketing campaigns from start to finish, develop creative content from brief intake to approval, delivery to reporting, oversee market plans, and manage events. It can also be used to improve general workflow within the team through its iteration-based approach to marketing.