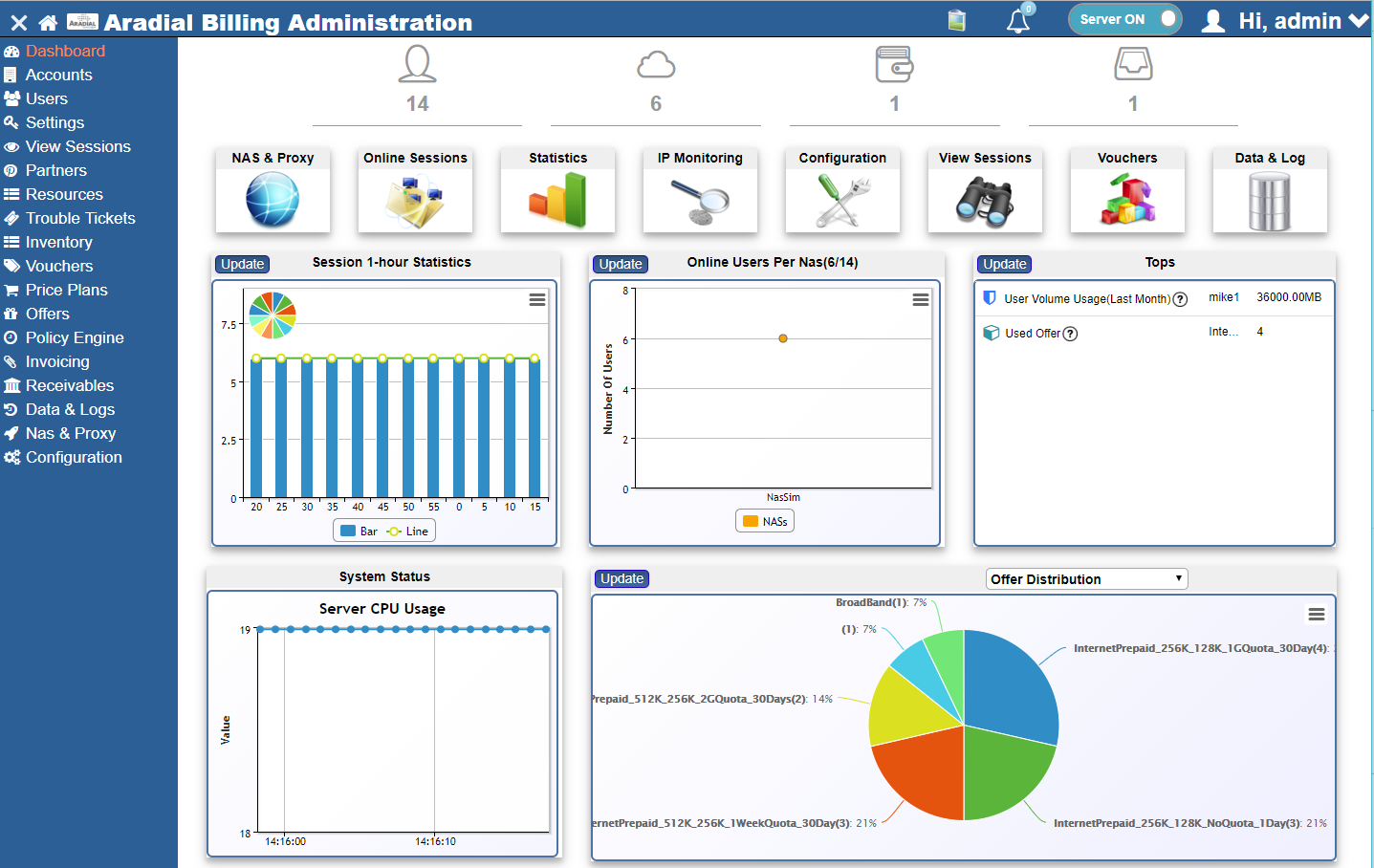 The main benefits of Aradial are its easy deployment, real-time online charging server, and additional customer relationship management features.
Easy Deployment
Aradial is a billing software that boasts of being backed by a reliable RADIUS AAA server that makes installation and implementation of the software faster and hassle-free. Through this, the solution can easily be incorporated into any businesses' current IT and network infrastructure. It supports migration from other existing systems as well and allows integration with other software. Since it is cloud-based, Aradial can run in any device with a web-browser and internet connection.
Real-Time Online Charging Server
With its real-time online charging server (OCS), users can see what is happening within their network in real-time. This also records customer usage and charges them accordingly. Users are then constantly updated on the status of their network and can easily track charges on their subscribers.
Customer Relationship Management
Aside from converged billing functions, Aradial also offers tools for customer relationship management. Users can store subscriber's information within the system where they can view past sessions, call history, and transaction logs, making it easier to monitor billing charges per customer. The solution can also support trouble ticketing and help desk integrations for the benefit of the user's subscribers.