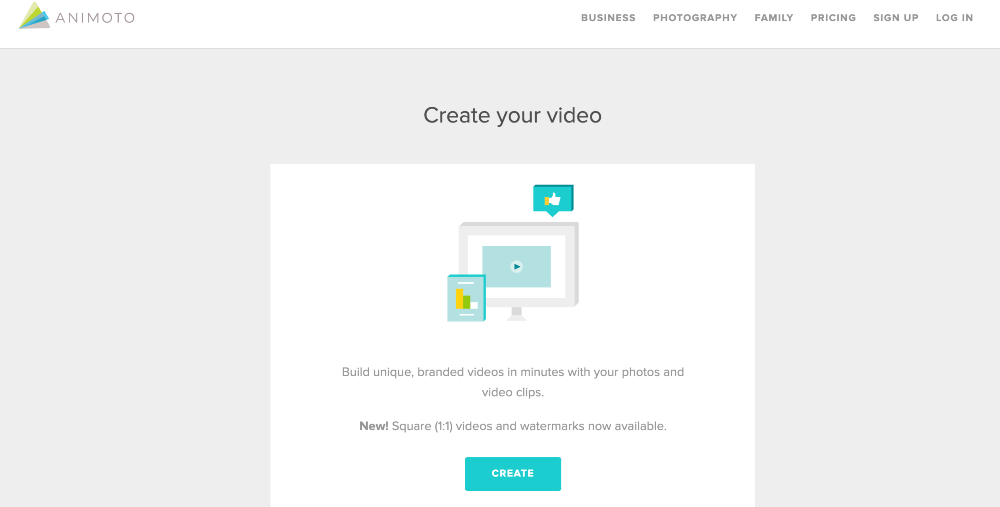 The main benefits of Animoto are its user-friendliness, its compatibility with multiple devices, and its library of music tracks.
With Animoto, users can create eye-catching video even without an expert's knowledge of technology. It is user-friendly and only requires the user's idea of what message they want to convey in their video or slideshow.
Creating a video with Animoto is easy, as users only need to log into the application and choose whether they want to create a slideshow or marketing project. They then pick the template that is right for them, upload their photos and videos, and then press "Produce."
Desktop devices, Android devices, tablets, and the iPhone can be used to create videos as Animoto works on all of them. An array of templates, customization options, styles, and commercially licensed tracks are available to the user so they can come up with attention-grabbing videos.