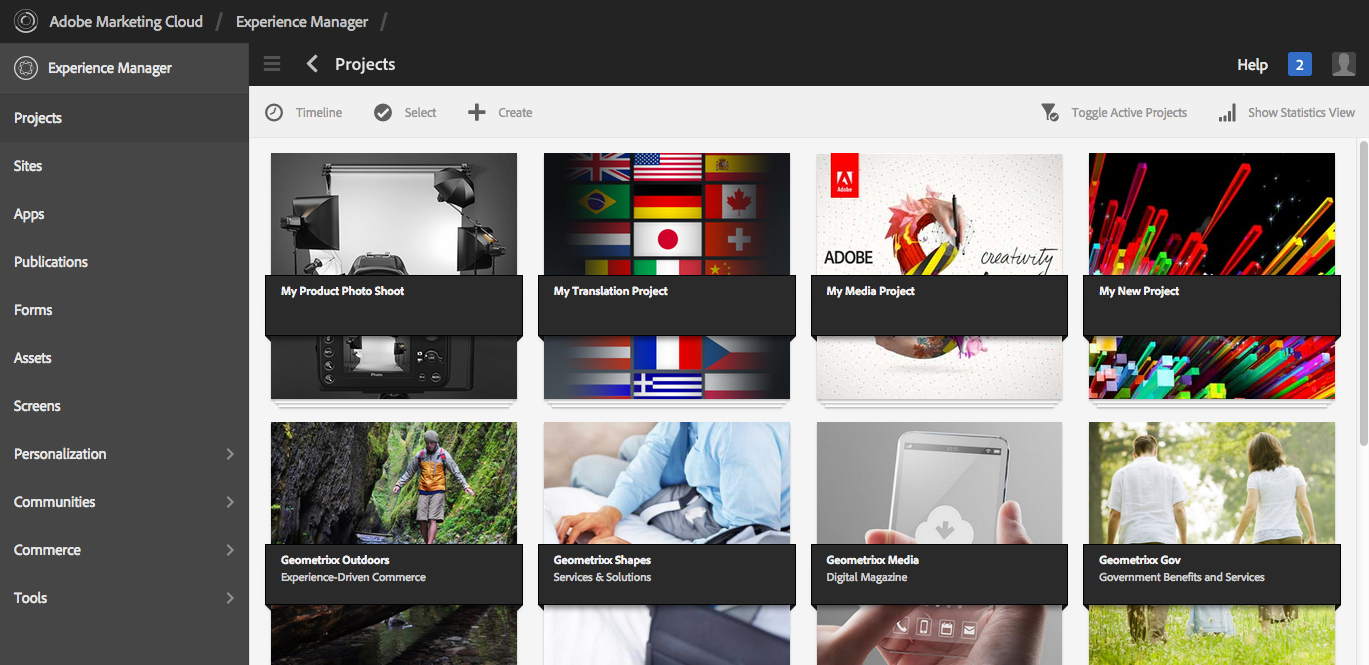 The main benefits of Adobe Experience Manager are its comprehensive feature set and flexibility. Here are the details:
Creative Cloud Integration
Creative Cloud Integration connects the DAM and marketing sides of the business. By simplifying workflows, the team members are able to deliver high-quality content that is up to the company's branding standard.
Tags and Metadata Management
To facilitate easy access to media, users can attach tags and metadata to their uploaded files hosted in the cloud.
Intelligent Search
Adobe Experience Manager has an intelligent search function that could be configured to allow the users to customize how the software will filter through the database to find the right media files. Additionally, attached tags and metadata to uploaded files can be used to facilitate in searches. An indexing feature is also provided which makes future searches a lot faster.
Global Media Management
The software promotes globalization by allowing the assets to be organized and tagged for translation for organizations to reach a much bigger audience in the world.
Task Management Solution
The Experience Manager provides each user with their own workspaces for uploaded projects to prevent cluttered dashboards and avoid the collision of teams on the interface. So that everybody knows what their tasks are in different workgroups, an organizational structure is created and each member is assigned a role within. Members working on a project can use the annotating and commenting functions to provide feedback. And when their own assets receive a reaction such as an update request, an instant alert is sent to them, which give them a more controlled workflow.
Video Management Platform
Brands can utilize the platform to showcase their products with interactive videos that can be showed to multiple screens which will help them leverage customer experience.
Content Personalization
Businesses can use Adobe Experience Manager as a platform for creating media that is tailored for their customers and accurately reflects their brand's identity.