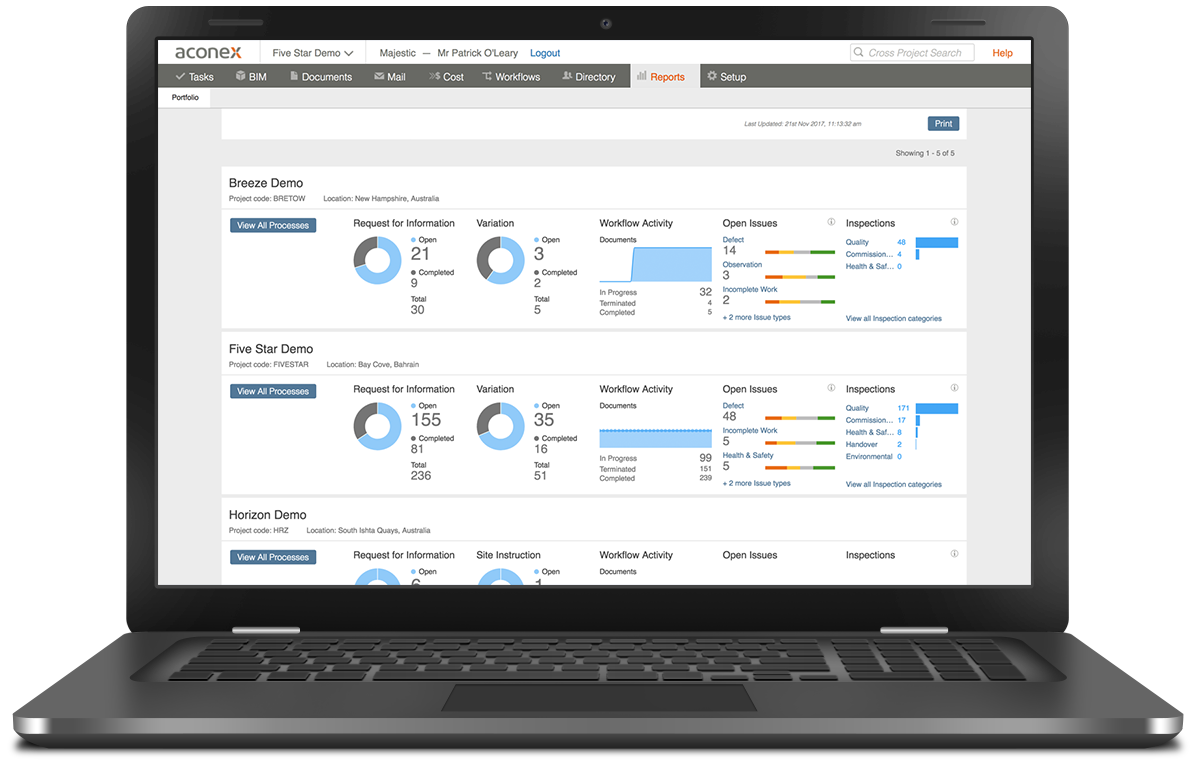 The core benefits of Aconex include its robust yet user-friendly core project management tools and its mobile support that lends to you more flexibility. Here are the details:
Aconex allows general contractors to easily access essential information needed to coordinate the processes between clients, project managers, subcontractors, and consultants. Workflows are accelerated and work duplication across the entire project is removed. Its user-friendly and controlled environment also makes sure everyone is in the loop.
Businesses can get Aconex as a SaaS and mobile platform and have it quickly and accurately manage information and processes between companies involved in construction and engineering projects. Businesses can also opt to have Aconex be a project-wide suite, with features that give actionable insights and grants total control over huge projects involving thousands of participants.
Aconex provides detailed progress reports on complicated projects, helping businesses make important decisions. Improved turnaround times can be expected with Aconex, too, as well as reduction or elimination of risks of disputes. 
Engineering and construction projects of all sizes across various industry segments have a powerful tool in Aconex. Just some of the clients that could benefit Aconex' handling of construction projects include general contractors, asset owners, engineers, developers, architects, and government contractors. Highway construction firms, power, mining, gas, and oil companies will also find Aconex a perfect fit for their needs.