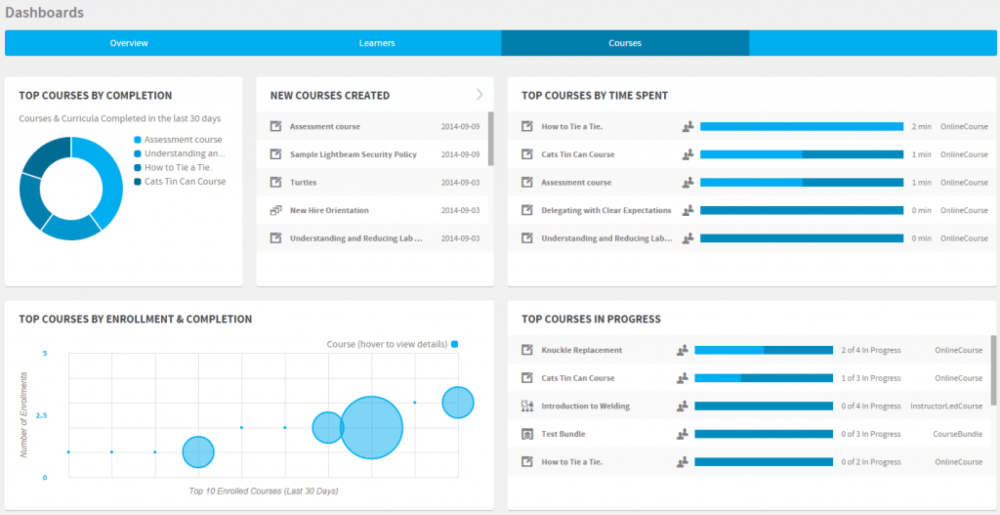 The main benefits of Absorb LMS are its ability to automate training, its Mercury Module add-on, and its ability to add branding elements.
Absorb LMS is a user-friendly learning management system that can either be installed on servers or can be hosted. It is e-commerce enabled, and educational units, points, or credits can be issued.
Internal and external training courses can be easily assembled and tracked with the use of Absorb LMS. The creation and distribution of training courses can be automated since the software uses cloud technology.
Users who take on a hosted model are provided with the Mercury Module add-on, which uses several features for a better experience. Learners are educated through targeted blogs, employees are pushed to a healthy competition through its leader board strategy, and new courses can be supported with the use of sliding banners in the training portal.
Branded courses can also be created with Absorb LMS, with company logos, terminology, course images, and colors incorporated in the courses. Language choices also allow users to pick a language unique to their region. Learning portals can be made in line with the company website design and aesthetic.
Absorb LMS also helps businesses to monetize the courses that they make through its e-commerce module. Courses can be sold to new learners or existing ones and can be sold individually or in bundles. Exclusive shopping carts can be created for learners outside of the company, and pricing can be varied for non-members and members. Enrollment keys can also be used to sell courses in bulk.