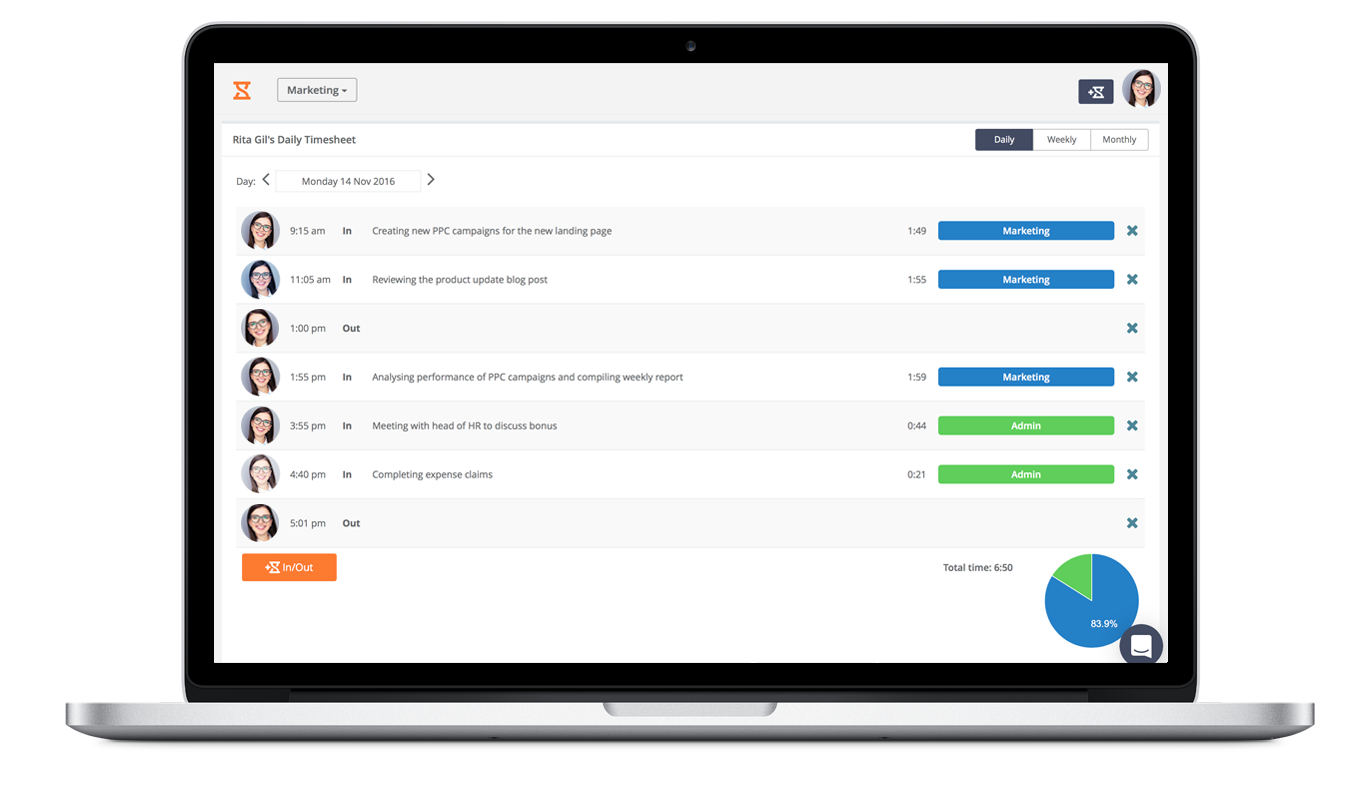 The main benefits of Jibble are efficient check-in and check-out, team administrator tools, productivity reports, and iPad kiosk support:
Efficient Check-in and Check-out
Jibble is a time tracking software that allows you and your team to check in to work through your phone, tablet, and even their dedicated web app. It lets employees check-in and out to suit each team member's preferences and convenience. Getting the mobile app for this platform also allows you and your team to take selfies when checking in so that they can be verified instantly.
Team Administrator Tools
For team administrators and leaders, Jibble is equipped with comprehensive tools that gives you the information you need. For instance, administrators can view biometric data. Furthermore, you can also set up alerts to achieve a more efficient payroll process. Finally, you can access each team member's personal timesheets, which can give you the insight you need to determine your team's productivity.
Productivity Reports
Aside from personal and team timesheets, Jibble can also provide productivity reports that are actionable and helpful in terms of productivity enhancement. Daily, weekly, and monthly reports are available as well as employee statistics, which are useful for performance reviews.
iPad Kiosk Support
Jibble wraps up all its features through an iPad. This tablet can be used to download the app which will then function as a kiosk. This support is beneficial for taking onsite attendance as well as taking biometric data. The timesheets and records from the iPad can then be exported, which contributes to improving payroll management.