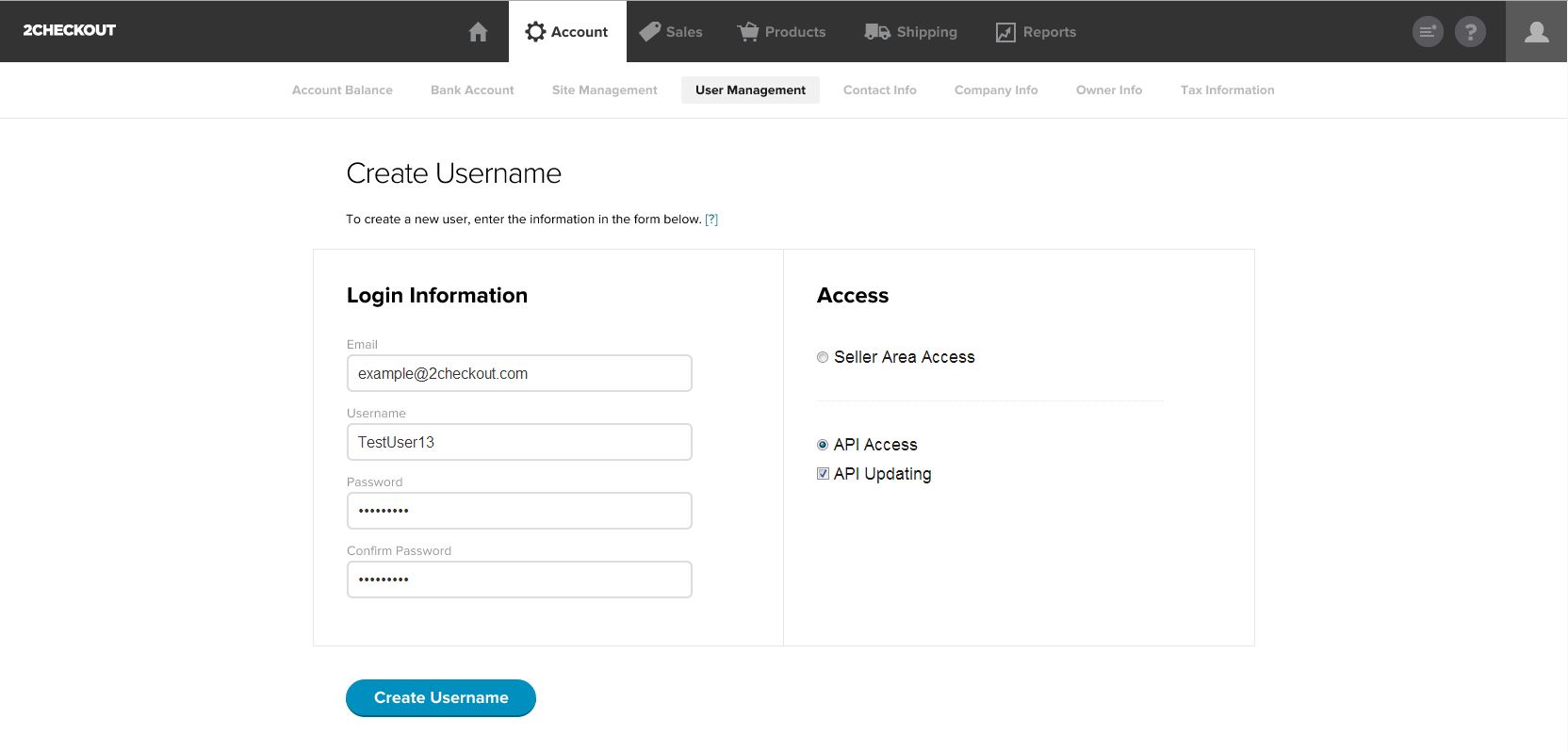 The main benefits of 2CheckOut are multiple payment methods, customized checkout options, secured transaction, and great integration. Here are more details of its benefits:
Supports multiple payment methods
2CheckOut provides support for various payment methods such as PayPal, Visa, MasterCard, American Express, JCB, Discover, Diner's Club, and debit card. The platform is also available in 211 markets around the world and offers localized options that allow merchants to customize the application to match the customer's currency and language. It can support up to 87 different currencies and up to 15 languages. It also provides localized payment options that are being offered in that specific market. Recurring transactions are also streamlined by the platform through its recurring billing service that allows users to manage their automatic renewals at the global level.
Provides standard and inline checkout options
Customers are given two options for checkout: Standard and Inline. Standard shows the checkout page depending on the device that the buyer is using. Inline, on the other hand, displays the checkout page like it is part of the seller's site while still providing the features and benefits of a hosted checkout method. Customized subscription plan can also be created using 2CheckOut for their customers based on the merchant's e-commerce needs.
Secured transaction
2CheckOut's PCI (Payment Card Industry) Data Security Standard is Level 1 certified, which guarantees the protection of both the customers and merchants alike from possible fraud whenever they are using the platform for payment transactions. It also ensures that it gives off as little interference as possible to prevent unnecessary fraud alerts from annoying good customers.
Robust integration
2CheckOut is a widely used payment gateway because the platform can be integrated into more than a hundred online invoicing systems and shopping carts. These include Shopify, WP e-Commerce, Magento, Bookly, Checkfront, Cloudbooks, and many more.
2CheckOut also provides an enriched API and several webhooks that allow merchants to seamlessly connect their web storefronts or applications to the payment platform.