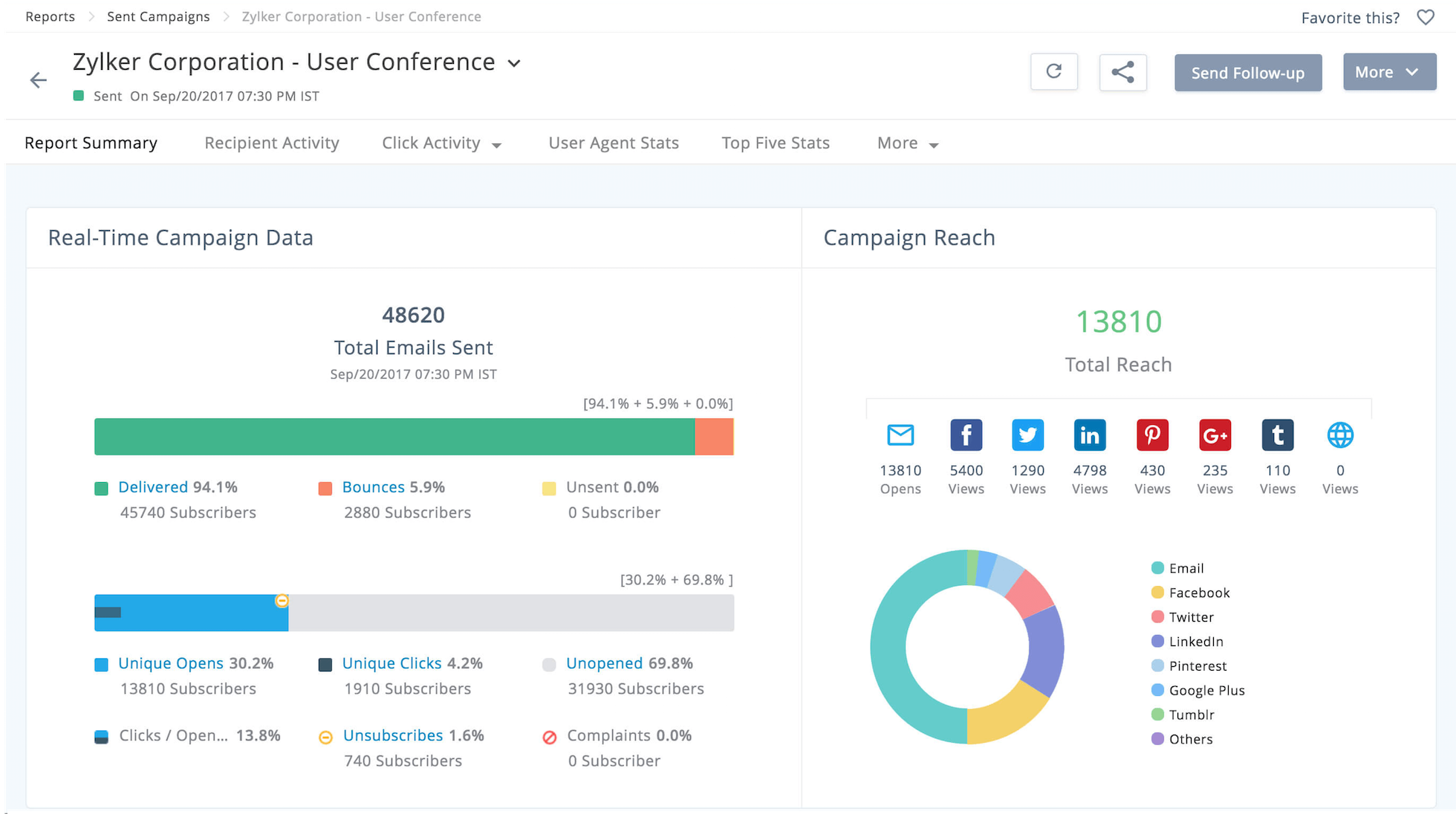 The main benefits of Zoho Campaigns are its rich feature set, ease of use, and customizations. It is an email building solution with rich features that provides users with the means to make a more effective newsletter campaign. Listed below are some of the main benefits that users will enjoy upon using the tool.
Create attention-grabbing newsletters
Drag-and-drop editor coupled with simple but customizable layout makes building an email campaign through this platform easy and quick. Users don't have to start from scratch because there are pre-designed templates suited for different occasions available for use any time. Images that are used in an email being built can be enhanced, adjusted, or cropped with an image editor which makes adding visual elements to the newsletter more streamlined.
Efficient subscriber management
Zoho Campaigns users will have the option to manage subscriber information manually and add one subscriber at a time which works great for a small number of subscribers. But for newsletters with a large subscriber base, users can streamline the process by utilizing the API for importing subscriber details from Excel or Zoho CRM. For better email campaign effectiveness, Zoho Campaigns make it possible for users to reach their audience via smartphone, integrate signup forms, and create segments.
Using Marketing Automation
Zoho Campaigns helps the company in focusing on more important aspects of their business by eliminating the manual process of many tasks and placing them on automation. A good example is when a subscription campaign gets a new member or when there is a new purchase being made, a message would have to be sent to each of them manually. Autoresponders can eliminate that trouble by taking care of the process automatically, without the need for manual attention. The platform aims to make users stay connected with their subscribers and to make engagements more personalized that's why features such as reminders for special events like birthdays are available.