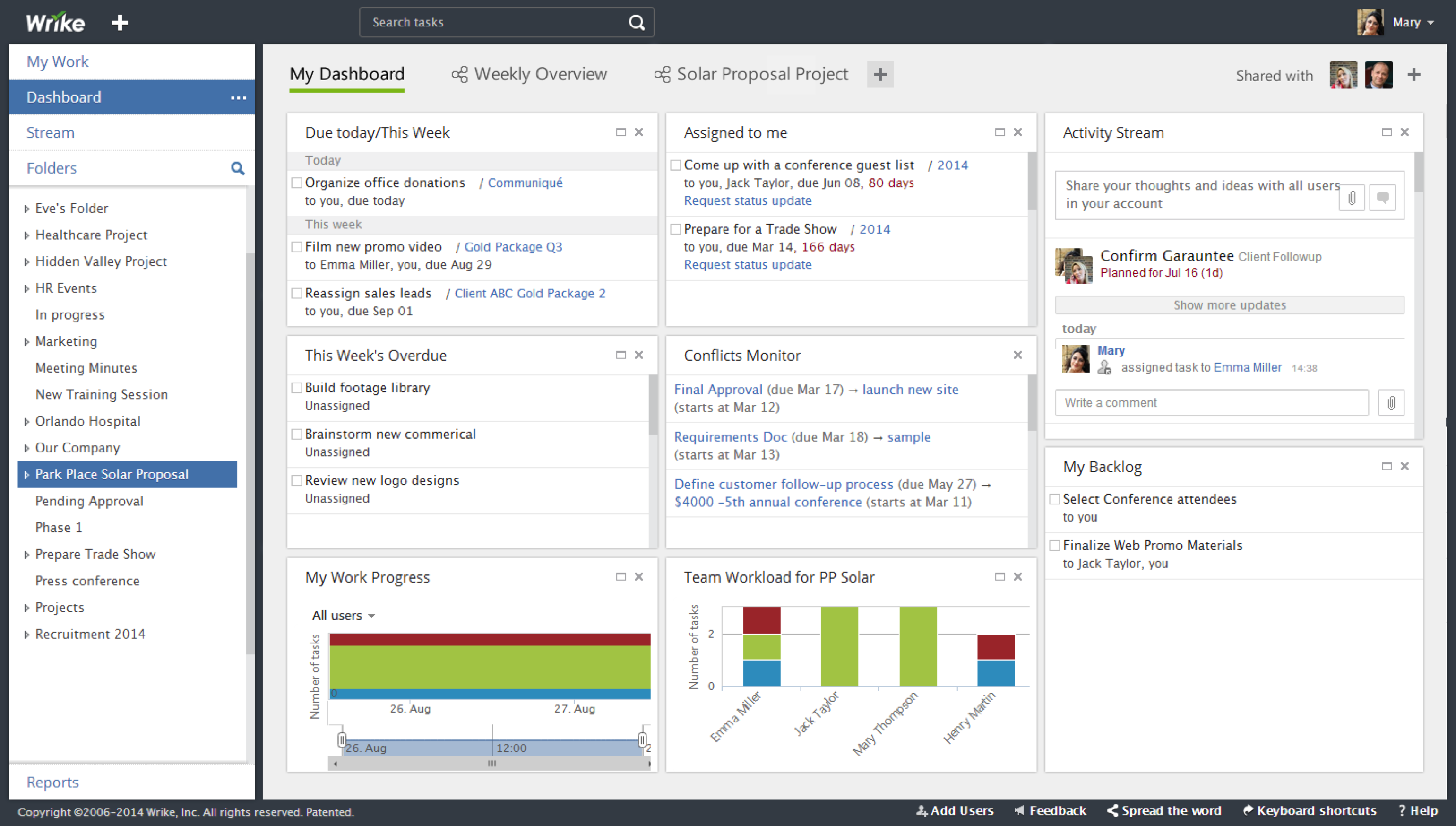 The main benefits of Wrike Social are automating workflows, simplifying monitoring of business relations, and determining campaign performance. Read on to learn more of the tool's benefits.
With Wrike, you can keep track of your business relationships easily. This includes all your contacts such as customers, partners, stakeholders, and team members. These can easily be stored and managed using folders and tasks. The database is very flexible. You can design one that will exactly fit your needs or as dynamically as the business climate dictates. You can identify influencers and tag them. You can segment your contacts and organize them into one database from different social media networks.
Wrike even allows you to automate your work. This means that you can plan tasks and processes ahead then let the program do the tasks for you. All of these can be done through the calendar tool. You can view tasks, assign roles, and share them with other team members. You can schedule posts and add notes. Because of this, your information is updated regularly.
Teams can easily collaborate on Wrike as well. Different social media profiles can be managed at the same time using just Wrike's singular platform. Through the shared dashboard, your team can work collaboratively. The dashboard will automatically notify members who have tasks that need to be done or be reminded of an appointment that they need to be in. Some members can be assigned to respond to social media messages or posts. Some members can do analytics. It can be set up to whatever you need that everyone can be on the same page.
Moreover, Wrike allows you to diagnose whether your campaigns or engagements are doing well or not. Through its reports, you can generate actionable insights that can improve your operations. You can also view and share reports in real time so you and your team can respond quickly and with better information.