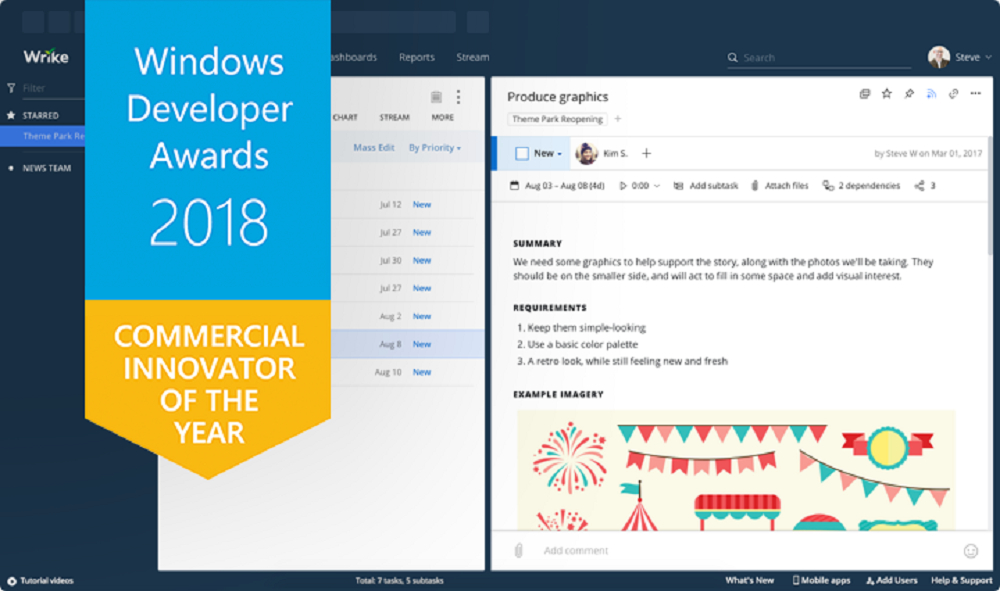 The main benefits of Wrike Church Management Software are the useful insights obtained from it, centralization of information, event management capabilities, information dissemination tools, and member data management. Here are more details:
Derive insights
For better church operations management, the system prevents users from doing guesswork by giving them insightful reports. It has an easy-to-use report wizard that can be edited or users can create reports from the ground up, depending on which better matches their needs. Reviews and updates notification can also be regularly scheduled allowing everyone to be kept in the loop.
Unified information
Wrike Church Management is a platform where all church information can be accessed from. Through this, users will no longer need to go through different systems, apps, and storages when looking for record or data when needed. Instead, all they have to do is search through the cloud-hosted database. Its dashboard is always up to date and can be shared with other people and it can also be customized to show or hide selected events or tasks.
Organize events
Events, regardless of how small or big they are, are not easy to plan but with Wrike streamlining various processes such as scheduling and putting things together, it becomes easier. Different communication tools are there to update everyone if there are any changes they have to know such as shifts in schedule, program, etc. Calendars provide users with bird's eye view of events, making it simple to share schedules, plan, and more. It can even be layered and color-coded for better organization.
Enhance communication
Wrike Church Management understands that optimized communication is essential for admins, ministry leaders, members, staffs, and visitor. For that reason, it provides them with a more effective and efficient way of spreading the Word by informing every member of the church about news, updates, and developments. Members can also get a mention by being tagged for in-context updates.
Manage members' contact details
A database that records and stores contact information of each church member is available in the system. Users can utilize this to monitor and manage their growing congregation. And its speed makes it very helpful if users need to retrieve certain member's information when reaching out to any channel including SMS, social media, or email. Admins are entitled to a centralized user management and access control.