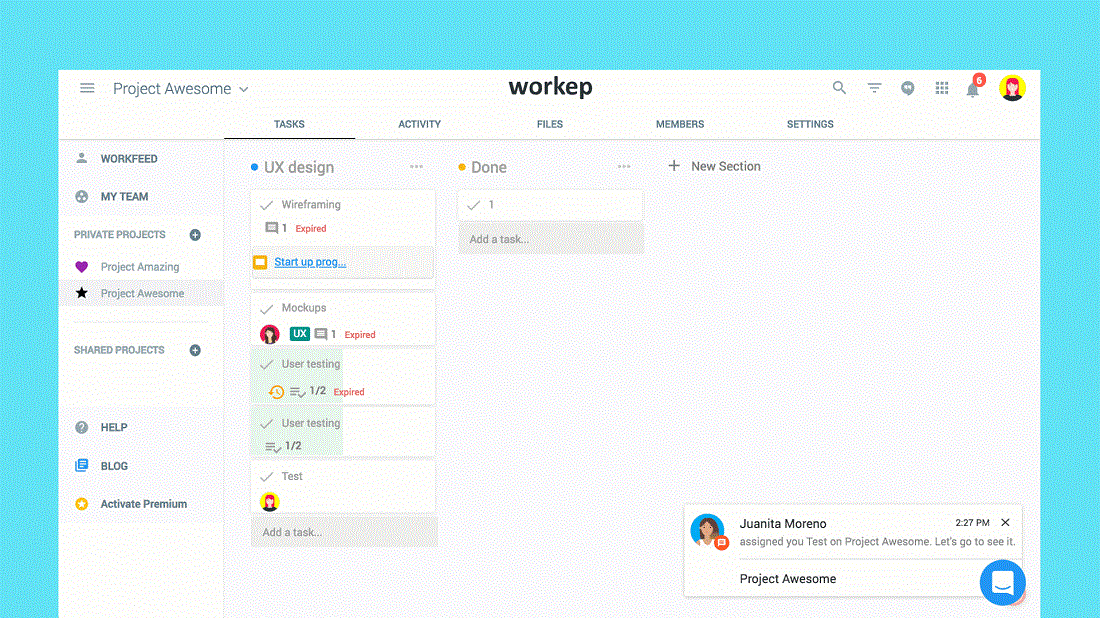 The main benefits of Workep are its project management functionalities that are used within the familiar Google environment, enhanced collaboration among teams, powerful and vivid visualizations, and the organization and centralization of all materials. Here are more details:
Project management within the Google environment
Workep provides complete project management capabilities to users while leveraging the familiar Google environment. It empowers project managers, as well as teams, to completely streamline their processes and automate their G Suite accounts. Being a Google Apps-centered application, Workep allows users to incorporate all the files in their Google Drive into their projects, to sync all events and schedules to the Google Calendar, and to collaborate and communicate with each other through Google Hangout.
Enhanced coordination
One of the most important aspects of project development and management is coordination. Because of that, Workep aids the teams working on a project in being coordinated throughout the entire duration of the assignment. This ensures that all members are involved, effective, and productive both individually as a worker and as a part of the team.
Powerful visualizations
The system features detailed and insightful visualizations, giving users a crystal clear image of their project's progress and other related info. This provides users with complete visibility into their goals as well. Visualizations are handy for mapping and planning workflows, budget, and schedules since it makes the process easier. This way, teams are able to perform their tasks faster, more precisely, and more efficiently than ever.
Organization of all materials
With Workep, everything is centralized and organized. This is applicable to all the project files, content materials, images, documents, and others. The system aids users in finding anything and everything related to contacts, projects, and more since they're all stored in one place.