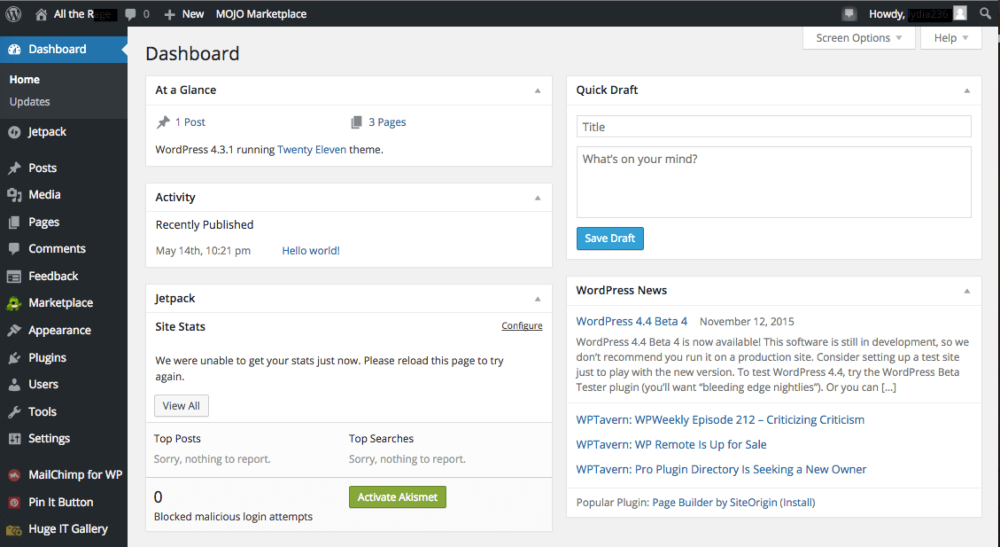 The main benefits of WordPress are its content management functions, its self-maintaining and self-contained system, and its user-friendliness.

Since its establishment in 2003, WordPress has grown to become a well-regarded blogging platform that also features content management functions.  It is user-friendly and has an interface that even tech newbies can easily grasp. New blog posts, images, pages, and the like can be quickly added without any trouble.
Websites on WordPress can also be managed from any handheld device or computer. Since WordPress is a system that is self-maintaining and self-contained, users do not need FTP software or HTML editing. Blogs are ready to go and built-in, with the designs users pick for their site 100 percent customizable.
Users can experiment and be creative with their designs as WordPress comes with a number of themes that they can easily make changes to themselves. WordPress also has developers who create plugins and themes for them, making it easy for users to find features or plug-ins that they may want to add.