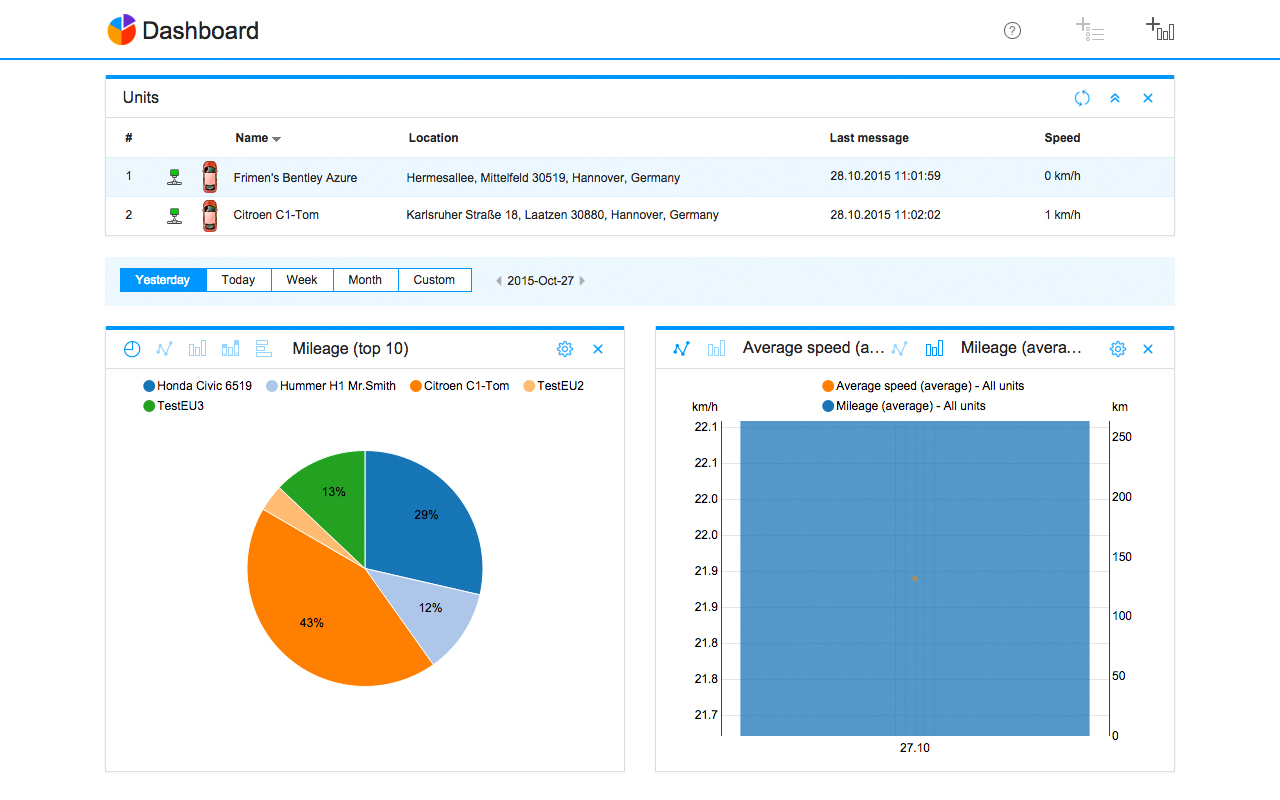 The main benefits of Wialon are its reliable 24/7 technical support, Wialon Hosting, Wialon Local, integrations that support system flexibility, and Wialon mobile app. Here are more details:
Reliable Support
Wialon users have nothing to worry about when it comes to technicalities because Gurtam, the parent company of the solution, takes care of it. Therefore, you can focus on your main tasks, which are installing GPS devices, connecting them to your site's vehicle monitoring system, and servicing as well as supporting your end-users. Wialon offers round-the-clock technical support so you can find help when you face technical difficulties at any time of the day.
Wialon Hosting
Wialon Hosting is the cloud counterpart of the system's GPS tracking. It offers real-time unit tracking, account management through CMS, fuel and routing management, driver behavior monitoring, fleet KPI analysis, and more. The administration, as well as storage, of Wialon is done in the data center of the vendor but the technical aspects are handled by Gurtam. Gurtam is also the one that offers the propriety vehicle tracking system.
Wialon Local
This is Wialon's server-based version of its satellite vehicle tracking system. It comes in the structure of a modular function so clients can choose only the features essential for their business. The system is suitable for those who have anywhere from a hundred to thousands of units. Users can also find the smart platform management interface of the system beneficial as it allows them to start or shutdown the server remotely.
Integrations that Supports System Flexibility
Wialon works well with numerous different automobile controllers and software and personal GPS trackers. The parent company looks for cooperation with various GPS hardware providers, allowing it to continuously integrate new and advanced devices with Wialon.
Wialon Mobile Application
Wialon provides free to use the mobile client of its fleet tracking system for mobile devices (Android and iOS). The mobile application features the system's core functions, allowing you to acquire all the needed data on units.