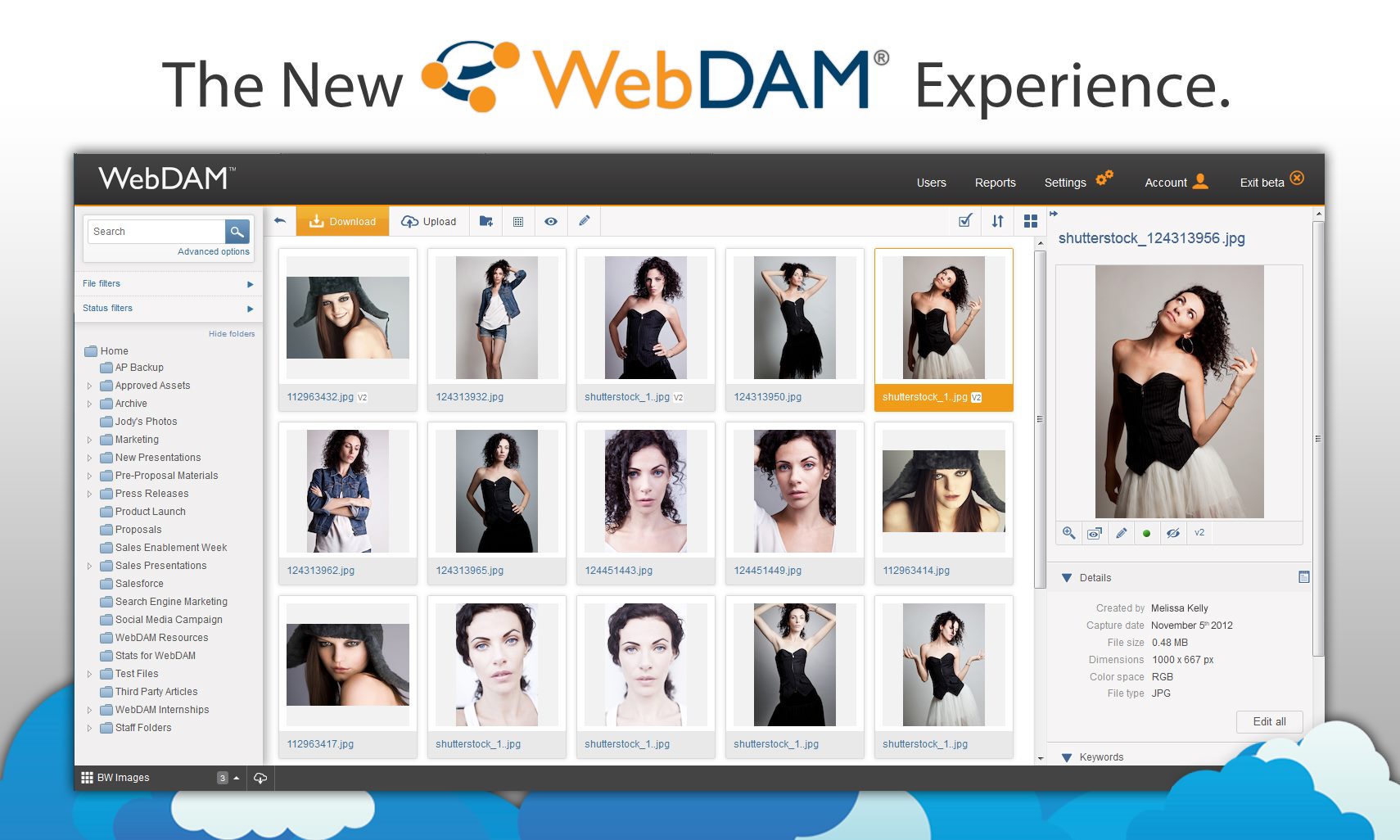 The main benefits of WebDAM are the increased productivity brought upon to organizations, centralized management functionalities, brand control tools, asset discovery feature, and a wide range of capabilities for brand management. Here are more details:
Increased Productivity
WebDAM has a variety of features and tools that aims to make teams faster and more productive in terms of working with valuable digital assets. It streamlines the marketing operations for businesses of all sizes.
Centralized Management
Connected workflow by managers and team leaders is easier to attain with WebDAM. The system empowers users in unifying and managing teams, design applications, and marketing assets in one cloud-based interface.
Brand Control
WebDAM makes brand control a breeze. Using digital brand guidelines as well as permission-based asset distribution from the cloud, users can confirm that all are on similar ground when it comes to working with the brand network. This makes coordination, communication, and collaboration effective and easy.
Asset Discovery
Another feature that users would find handy is asset discovery. With this, they are easily able to link to asset sources. It also helps them in expanding the possibilities with access to millions of Shutterstock's visual assets.
Comprehensive Brand Management Solution
WebDAM is equipped with every essential feature and tool for brand management and increased productivity in today's digital era. It provides users with complete resources which keep their brand well rounded. It also enables them to implement guidelines for digital brands which is easy to update and distribute.