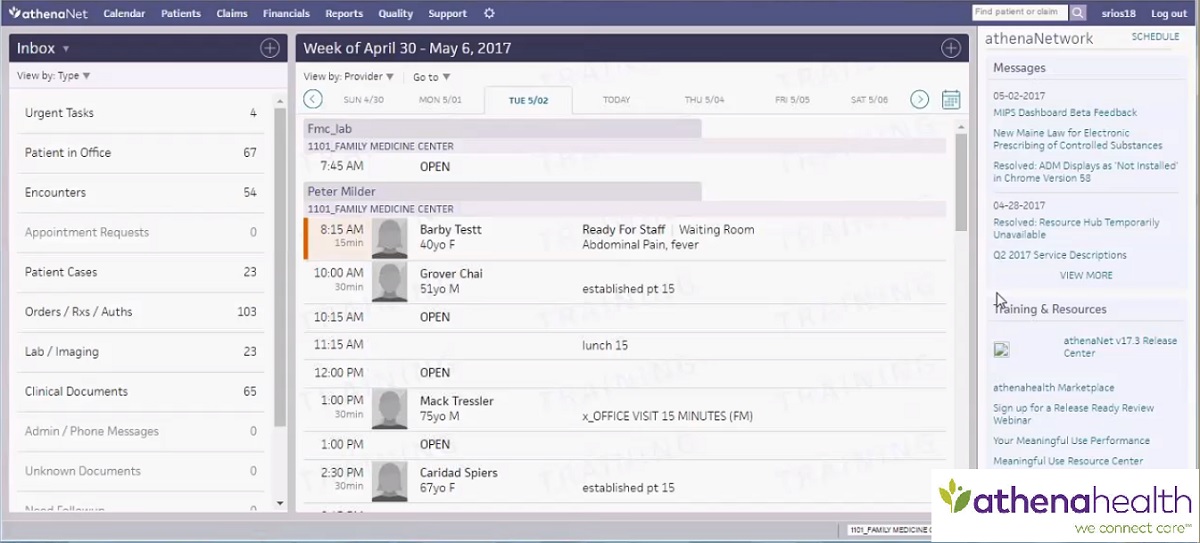 The benefits of AthenaClinical solutions are, it organizes your medical database, it helps you manage clinics better and it provides an efficient platform for doctor-patient communication. Here are the details:
Efficiently organizes medical documents
With AthenaClinicals solution, the documentation of medical information is simplified and streamlined since this module basically serves as the EHR database. Organizing patient records with hundreds of file cabinets can be eliminated, allowing doctors to focus on more critical tasks as well as improve their service. With this, records are all transferred to the cloud for quick retrieval. You can also update the records in real time.
AthenaClinicals also features tools for doctors who are closely monitoring their patient, reviewing a patient's history or performing research. Records can easily be organized in a logical structure and accessed fast for specific cases.
Provides tools for the patient to communicate with doctors
The AthenaCommunicator solution is a tool that patients can use to quickly and easily communicate with the clinic via email or web messaging. It can also be used by certain patients that require special care. The platform helps you to set up after-hours phone service for special cases or emergencies. The number of missed appointments and no-show patients can also be reduced since the system can aid doctors and patients in coordinating the best schedule for both.
Manages doctor claims
AthenaCollector can effectively handle the processes of claims for the doctors. It can track claims, manage denials and also check the eligibility of patient so that doctors would have more time doing urgent jobs instead of worrying about sending and processing claims.