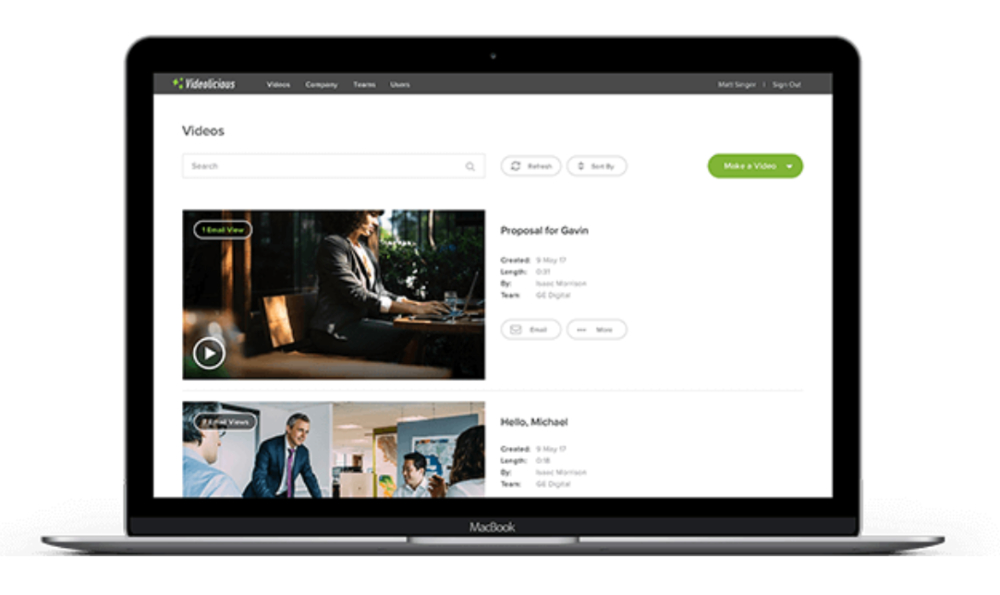 The main benefits of Videolicious are its user-friendliness, its mobile app, and its analytics feature.

There is no previous video production experience needed when it comes to using Videolicious. Users simply need to choose the shots and Videolicious takes care of creating the video. With it, an engaging video that also informs audiences can be created by anyone in the company.
Videolicious may make the video for its users, but it also gives them tools to make the final output fit their requirements. These tools include photo animation, audio mixing, video trimming, and a lot more.
Wherever users may be, they can make their videos as Videolicious's native app works on both iOS and Android devices. This is great for people who are always on the go, as well as for those who prefer to use mobile phones and tablets.
One thing that companies will love about Videolicious is that it not only produces videos, it also tracks view counts so companies know if their video is finding an audience. Videolicious also prompts companies as to the best time when to come up with a follow-up video.
The app also has a digital learning academy and knowledge base that contains how-to tutorials and video recipes, so even amateur video producers can immediately start using Videolicous and know the ins and out of video-making.