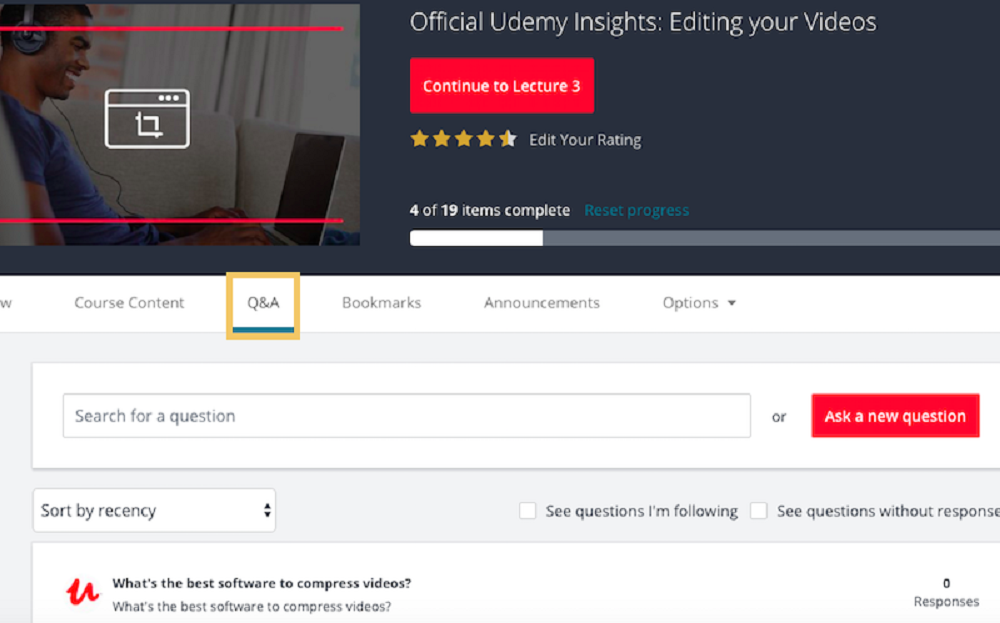 The main benefits of Udemy are its course marketing functionality, retargeted ads, search & discovery and email campaigns, and partnership with big niche content sites, course quality checklist feature, and assignment sharing capability. Here are more details:
Course Marketing Functionality
One of Udemy's outstanding features is its course marketing functionality that allows instructors to promote their courses and market their personal brand to students and the right audience. Udemy helps instructors promote their courses in four ways including retargeting ads, external partner promotions, email campaigns, and search & discovery.
Retargeted Ads
Instructors can use this capability to reach out to the audience or students who have wish listed, viewed, or previewed a course but did not buy it. Their course advertisement will be shown in their student's Facebook news feeds or on other online sites.
Search & Discovery and Email Campaigns
Udemy helps instructors improve their course searchability in the platform. Moreover, this online learning platform sends out email campaigns to help instructors promote their courses and market it to the right audience. The emails are tailored based on the student's specific behavior and past purchases.
Partnership with Big Niche Content Sites
Udemy works with Groupon & LivingSocial and other Daily deal sites to help instructors in promoting the courses they have made.
Course Quality Checklist
This functionality ensures instructors that their courses are marketable, professional, and capable of offering an innovative and supplemental learning experience to their students.
Assignment Sharing Capability
Udemy students are given a chance to work on assignments so they can apply the knowledge and training they got from their chosen courses and improve their skills. Students can even share their finished assignments or outputs with other students so they can get or give feedback.