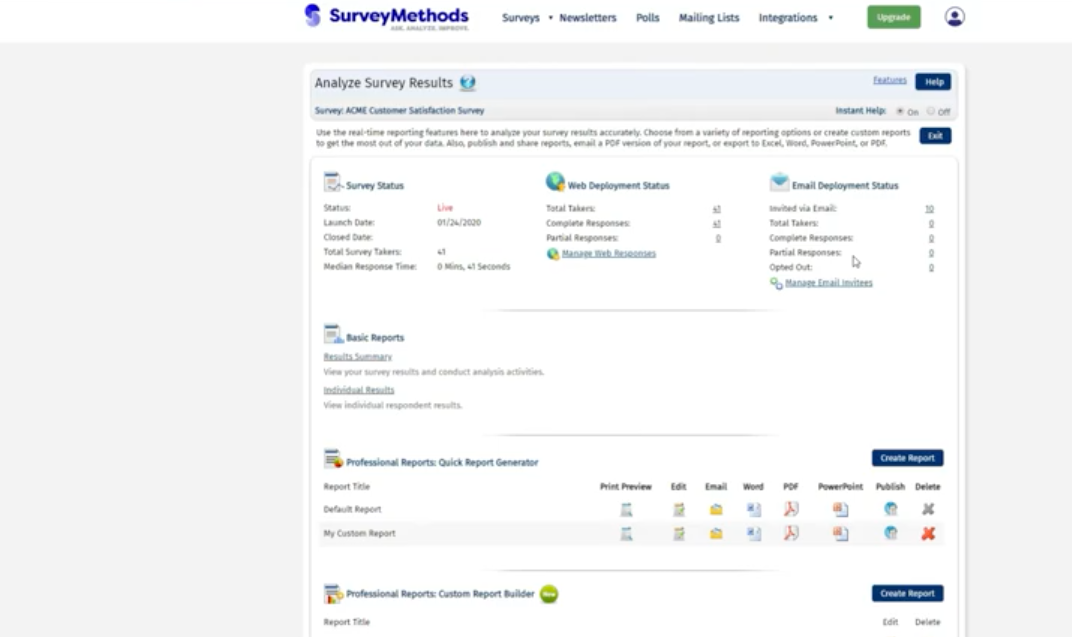 The main benefits of SurveyMethods are cost-effective, fast and easy to use, flexible, useful insights, integrations, and secure. Details of each benefit are as follows.
Cost-Effective
SurveyMethods is a survey software that provides fully-featured survey software at competitive prices. Start with the basic version which is limited in terms of functionality and is totally free, and if you need more features and unlimited survey options, consider the paid subscription options and choose a plan that's near to your requirements and price budget.
Fast and easy to use
Start by using a survey template that you can modify to your liking, or if you want a totally new beginning, use the 5-step process to complete your survey in a few minutes. You can also customize your survey designs to give them a more personal or company look.
Flexible
Recognizing that each survey is unique and may have different requirements, audiences, or objectives, SurveyMethods lets you customize your work completely. You can make questions optional or mandatory, set time limits, fine-tune privacy settings, and design the look and feel of your form.
Gain Useful Insights
SurveyMethods will do the number-crunching for you via the analytics module. You can choose the built-in basic reports for a quick rundown, or follow the 5-step wizard to generate advanced results and analytics. You can generate cross-tab tables and charts to compare two or more questions and extract the average, median, and highest and lowest value of your data sets. 
Integrations
You can integrate SurveyMethods to your favorite project or productivity software to extend their functionality. Alternatively, you can use Zapier to easily integrate SurveyMethods with multiple web applications without the need to code any lines.
Secure
Surveys generated by SurveyMethods are SSL-secured, encrypting survey data during transmission. In addition, you can assign and manage which users are allowed to access survey data. Plus, SurveyMethods will never collect and give or sell user data for marketing purposes.