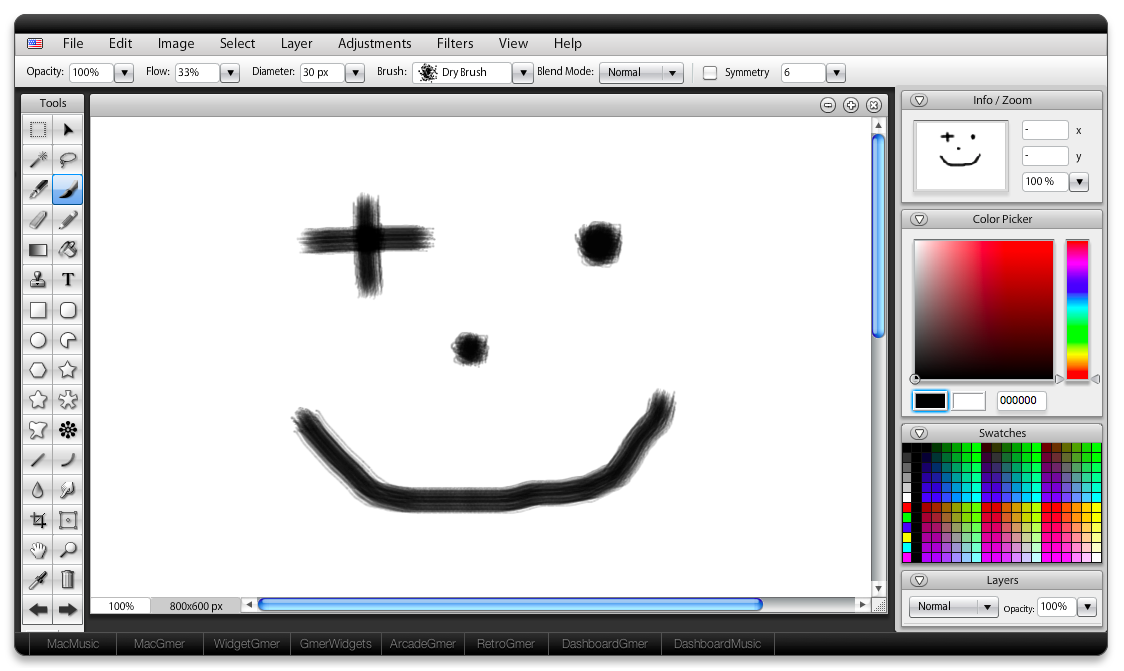 The main benefits of Sumo Paint are its easy-to-use tools, wide selection of tools for photo editing even for its free version, and its pixel editing feature.
Sumo Paint is a trustworthy software that can be used with a single click. Its interface shows a complete toolset of photo manipulation tools that users wouldn't normally find in free software. Regardless if used online or on PCs, the app is comfortable due to its studio-grade tools. Each tool has a thorough explanation and makes it approachable for beginners to use.
At first, Sumo Paint can be easily seen for more than a drawing-oriented program. The app allows your ideas to turn into reality by allowing you to draw and sketch with your own creative style and touch. The app's toolset and features also allow its users to do high-level photo editing. The app's image brushes, brush styles, and brush effects leave a good impression and quality for any digital artists. Last but not least, each feature also many options available in itself.
The app also enables pixel editing and makes it popular than other free image editors. Sumo Paint also has layering tools to help make professional level images. Image filters and adjustments are also available to help make eye-catching images.