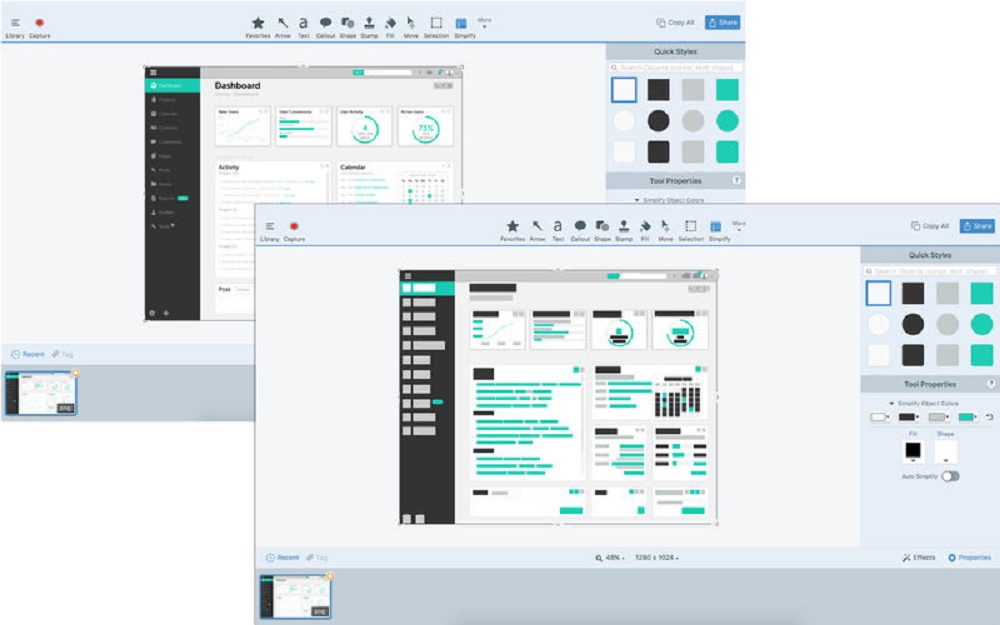 The main benefits of Snagit are its capabilities that help you create better presentations, drag-and-drop functionality, and the ability to capture a full page. Here are more details:
Create Better Presentations
Snagit allows you to capture audio and video recording and turn image screenshots into important pieces of materials such as educational videos, and product guide. With this, many businesses and individuals leverage the platform's capabilities to craft better presentations in a breeze without having to spend a significant amount of effort.
Capture Just What You Need
The platform allows you to collect images from several sources without having to capture the whole screen. Users can set the system with ease and configure what regions or areas of the screen should be captured. The ability to capture only the chosen areas of the screen and image gives users the opportunity to be more specific.
Drag-and-Drop Functionality
Snagit is easy to use. It features a drag-and-drop functionality to help you capture just what you need without having to deal with pixel inaccuracy. This functionality can also be used in processing videos. You can make, narrate and even trim down videos from the screen and utilize them for demos, reviews, and feedbacks.
Full-Page Screenshot
One of the struggles of capturing a whole page in your computer is that the screen usually does not show the entire page. Snagit eases this pain point. The platform can make a full-page screenshot, whether the page you want to capture is vertical, horizontal, or is scrolling.