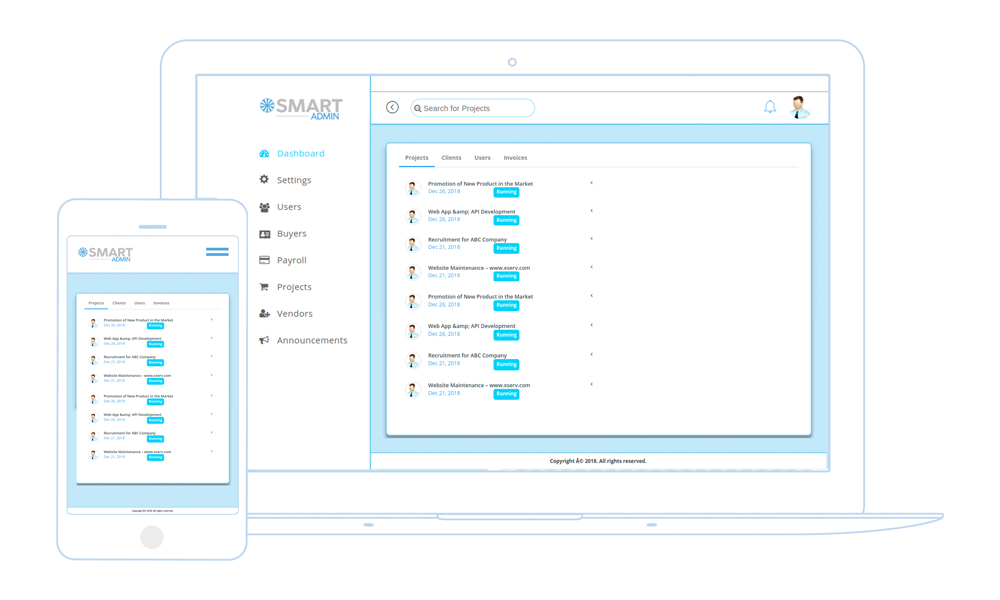 The main benefits of SmartAdmin are ease of use, speed, value for money, convenience, and improved workflow.
Ease of Use
SmartAdmin is a good fit for businesses without a dedicated IT department. It can take on central office administration without the need for a specialized IT position. Any HR manager or team leader can easily navigate, explore, and work around its clean dashboard. All tools are direct and simple. Users will find that it has a friendly and hassle-free interface.
Speed
SmartAdmin can significantly speed up administrative and office functions. It can create invoices, payroll summaries, and tax requirements in a click. Its automation tools can gather info with no manual labor necessary.
Value for Money
SmartAdmin users can fully utilize business funds with its flexible service packages. Plans are priced per active user. All users have access to free storage and free configuration support. It offers a toolset for domain integration at no extra cost.
Convenience
SmartAdmin is accessible 24/7 via the cloud. It can also be accessed via native Android and iPhone apps.
Improved Workflow
Significant workflow improvement is possible via advanced SmartAdmin tools for analytics. It can monitor projects through Gantt charts and interactive trackers. Productivity rates are monitored, recorded, and analyzed on a daily basis. Users who wish to fast-track projects can easily access records and see where delays and peak productivity take place. All business decisions can be supported by real-time data.