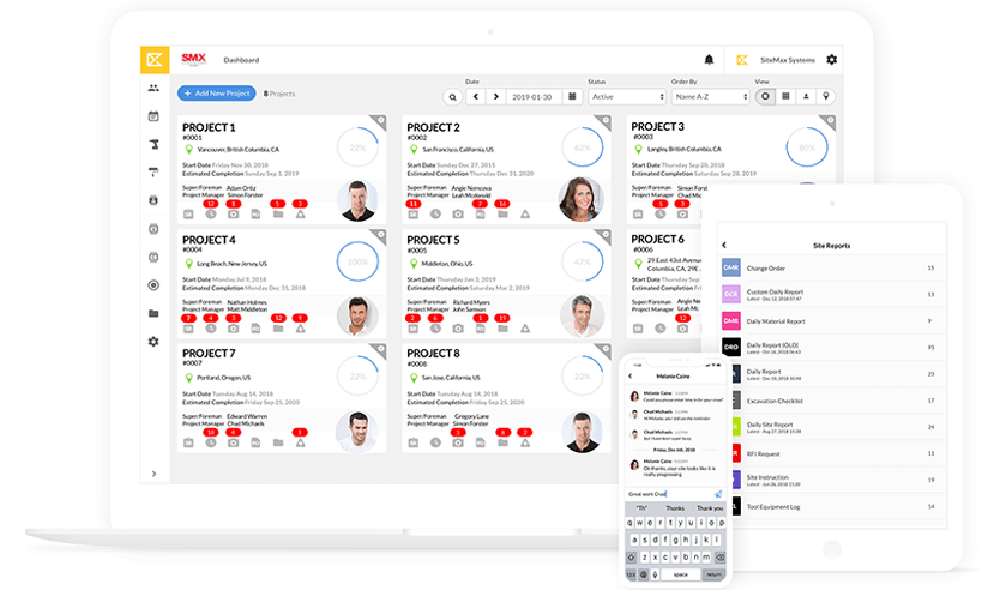 The main benefits of SiteMax are streamlined communication, interactive dashboards, and comprehensive reporting. Here are the main details:
Streamline communication and collaboration
SiteMax is a powerful solution that provides multiple benefits in aspects such as communication and collaboration. The solution streamlines communication to ensure a seamless connection between the field and office staff. All processes are centralized, and progress is kept transparent, thanks to the availability of reliable monitoring tools.
In terms of collaboration, SiteMax is a force to reckon with. The application allows users to share information and critical messages in real-time. Besides, the unified data repository enhances data integrity across all departments in an organization.
Interactive dashboards
In addition, SiteMax comes with sleek dashboards that enable you to manage tasks and projects with ease. The dashboards provide quick views for changes and updates, enabling you to track daily progress. What's best is that the dashboards work seamlessly on any device including desktop, tablet, and smartphones.
Reporting
Moreover, SiteMax comes with powerful reporting features. The solution creates daily reports and aggregates them throughout the entire project. The reports can be sorted by day, to create a comprehensive library of events that can be used for reference. Better still, SiteMax reports make it easy to monitor daily accomplishments. They deliver instant feedback and insights that give a clear picture of the things taking place in the field.