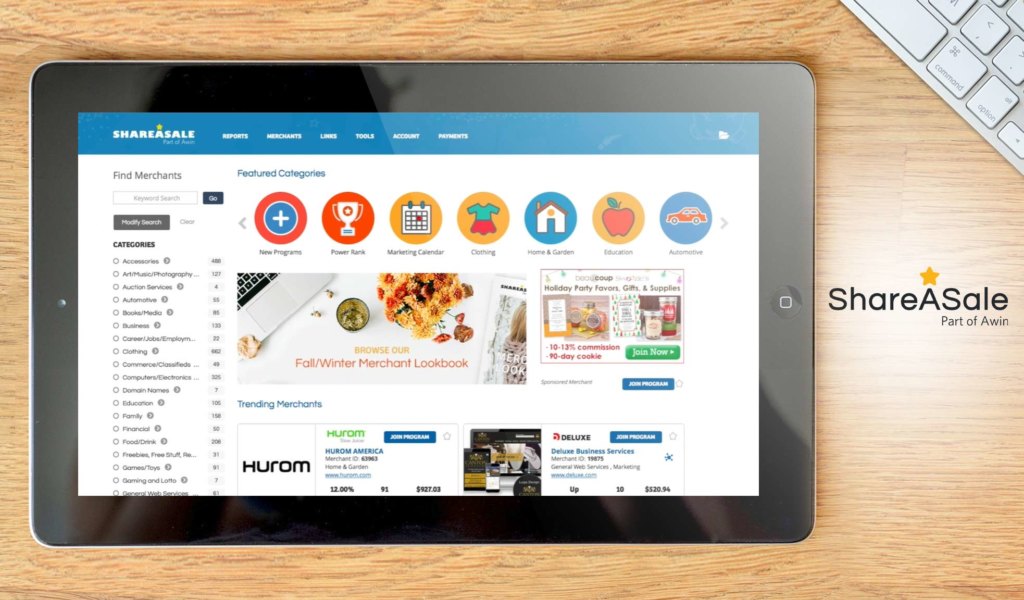 The main benefits of ShareASale are its comprehensive toolset and vast learning resources. Here are the details:
For stating affiliates who have no idea how to begin their deals, ShareASale has a system that allows them to connect to experienced platform users that meets the specifics of their business. This gives them an opportunity to learn from the top users and develop partnerships with them for their own gains.
By partnering recommendations ShareASale provides vast learning resources for both its new-time and long-time users. The network allows you to maximize your platform as your business grows, enabling you to widen your distribution network for more profits. Affiliates can learn skills and accurately choose which businesses are best for their operations to make deals with.
The platform has plenty of tools that serve the need of both parties, one that is popular among the clients is the click tracker, which tracks customer clicks in real-time that benefits the business. With the records available, ShareASale users can detect the slight changes in the details of their operations, keeping them notified at all times. Also, ShareASale's API gives businesses and affiliates detailed reports of different matters giving them a better understanding of their processes and at the same time maximize platform utilization.
With an array of tools, ShareASale provides business users thorough analysis of their operations, specifying points in their business timeline for them to become successful. For partners, the focus of the reports deals more on the development of their network for better business deals and partnerships.