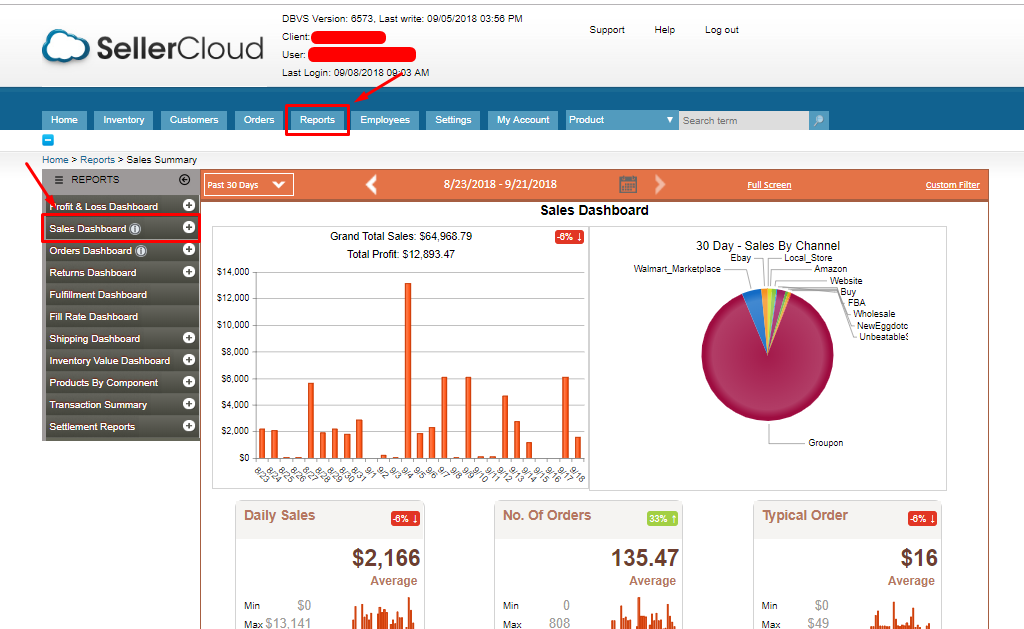 The main benefits of SellerCloud are its one-system solution, a suite of essential functionalities and tools, and easy online business management. The software offers a single-point entry catalog for the whole product specs. Its catalog management offers a single database for all product data such as images, descriptions, pricing, and other available details. This capability helps eliminate the need to individually re-enter data for every channel. Users can also set their shipping preferences for every product. With SellerCloud, you get a unique inventory system that lets you track both customer-facing and user-facing inventory.
The software offers purchasing functionalities as well. It has a complete purchase order management function with a guide for reordering products that come with predictive purchasing and low stock alerts based on the previous season and sales. The software's powerful integration with popular third-party software and applications seamlessly give any inventory maximum exposure using a single central engine to organize all listings, inventories, and orders. Apart from that, SellerCloud allocates a product to the sales order once it's sold to reduce the risk of overselling and eliminate the need to update the available amounts manually in every channel or store.
Both shipping and orders are automated to give users and their customers convenience. Additionally, the reporting module of the software gathers all data points, including item costs, sales, shipping fees, commissions, as well as provides a broad spectrum of analytics to track sales, product performance, top-selling products, profit and loss data of a product per order.