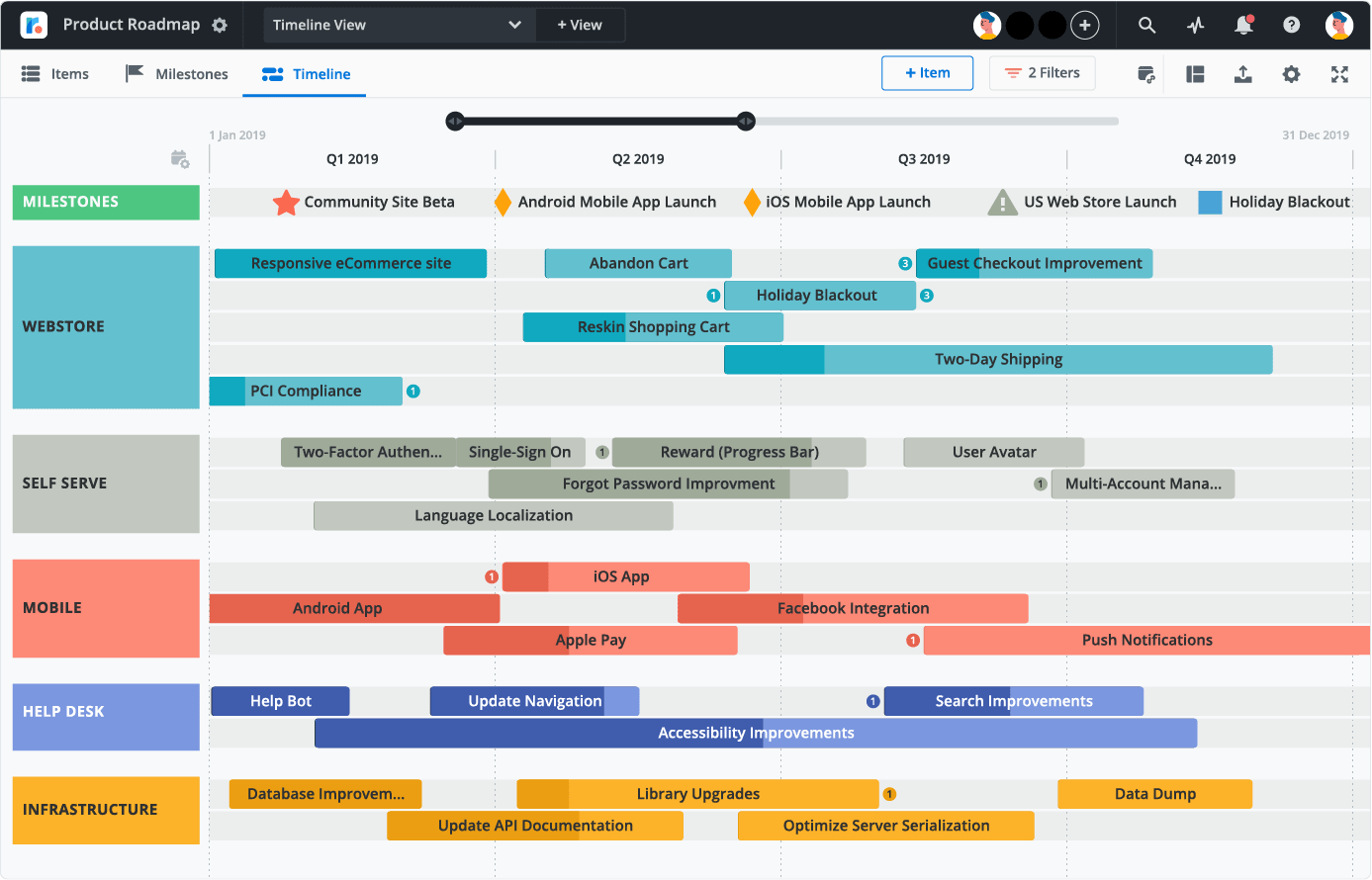 The main benefits of Roadmunk are its cloud-based project management solution that fits well with any business regardless of size and industry. Specifically, here are the advantages users can expect from the system:
Road Map Generation
Roadmunk makes it easy to create appealing and collaborative roadmaps. Users can use Jira or Excel to import CSV data to the platform or they can generate their own roadmaps from the tool's pre-installed templates.
A product portfolio can be data integrated, shared, and even visualized with Jira. Users can print roadmaps, share them via links, or export them in PNG or PowerPoint format.
Design and Filter Options
Users are given plenty of custom options along with advanced filters. This can help them design their plans as intended while remaining flexible and doing everything with ease.
Simplified Presentation
Roadmunk understands that product presentation is critical. The tool can help users view varying angles of the same data being presented. The same data can be displayed to varying teams in different ways. Templates are made so end-users can easily grasp relevant details of the presented data.
Seamless Collaboration
The platform allows users to share plans with their clients or teams. They can also add comments or chat with them about their proposed plans. Users have the option to mention any member of the team as well.
Authorized Access
Users can set permissions for every member of the team. Three permission settings are available to ensure both files and documents are properly secured and accessible by the right person.