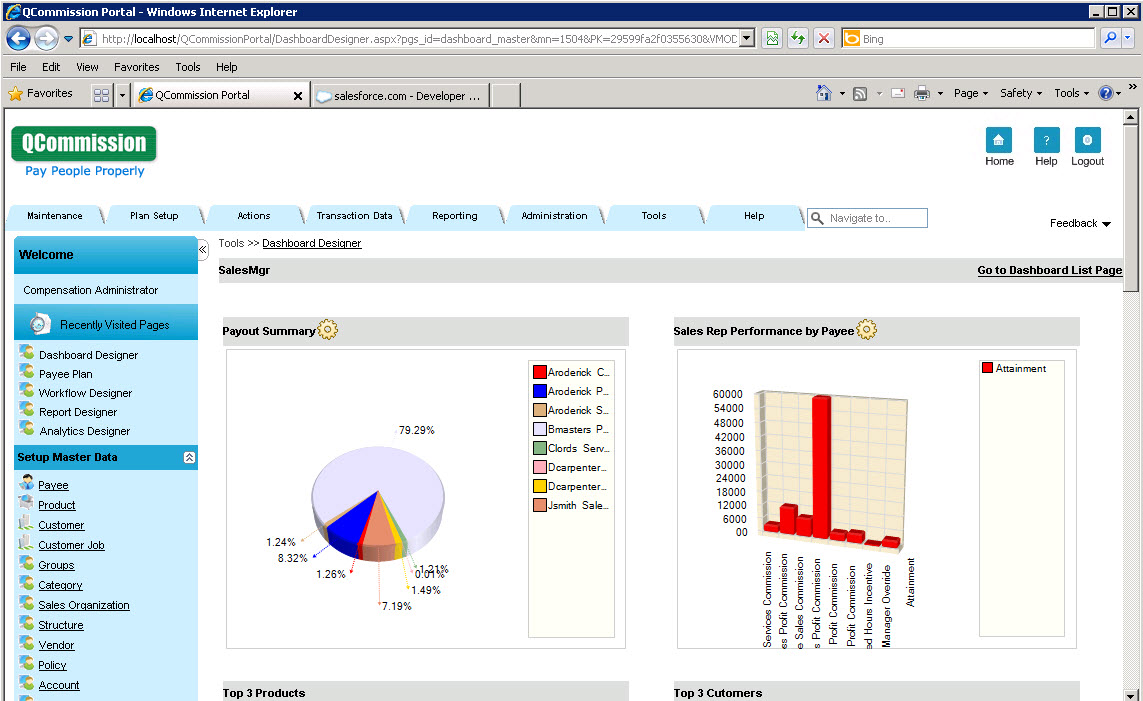 The main benefits of QCommission are its ability to comprehend an organization's accounting data and bringing proper data needed for commission calculations. Specifically, here are the advantages users can expect from the system:
Automated Sales Commission
QCommission comes with an automated sales commission feature that lets admins calculate full and/or partial payments. It minimizes errors found in commissions and lets admins generate plans.
Commission Plan Creation
QCommission allows users to generate commission plans such as varying commission rates through attainment, splitting commissions for representatives, and varying commissions by means of products. This preserves data during commission calculations and allows for the production of commission statements to the field.
Transaction Adjustments
The software can help users process, credit, and calculate performance transactions as many times as they want in a single day. Transaction adjustments can be done and processed within the platform.
Reporting Templates
QCommission offers numerous report templates for sales commission data. An analytics module is available to interpret details into graphs and charts.
Data Preservation
The software preserves data involved in the calculation of commissions. This allows users to produce concise and transparent commission statements to their field. Further transparency in communication entails less confusion in salespersons, fewer inquiries, and decreased solution efforts in commission problems.