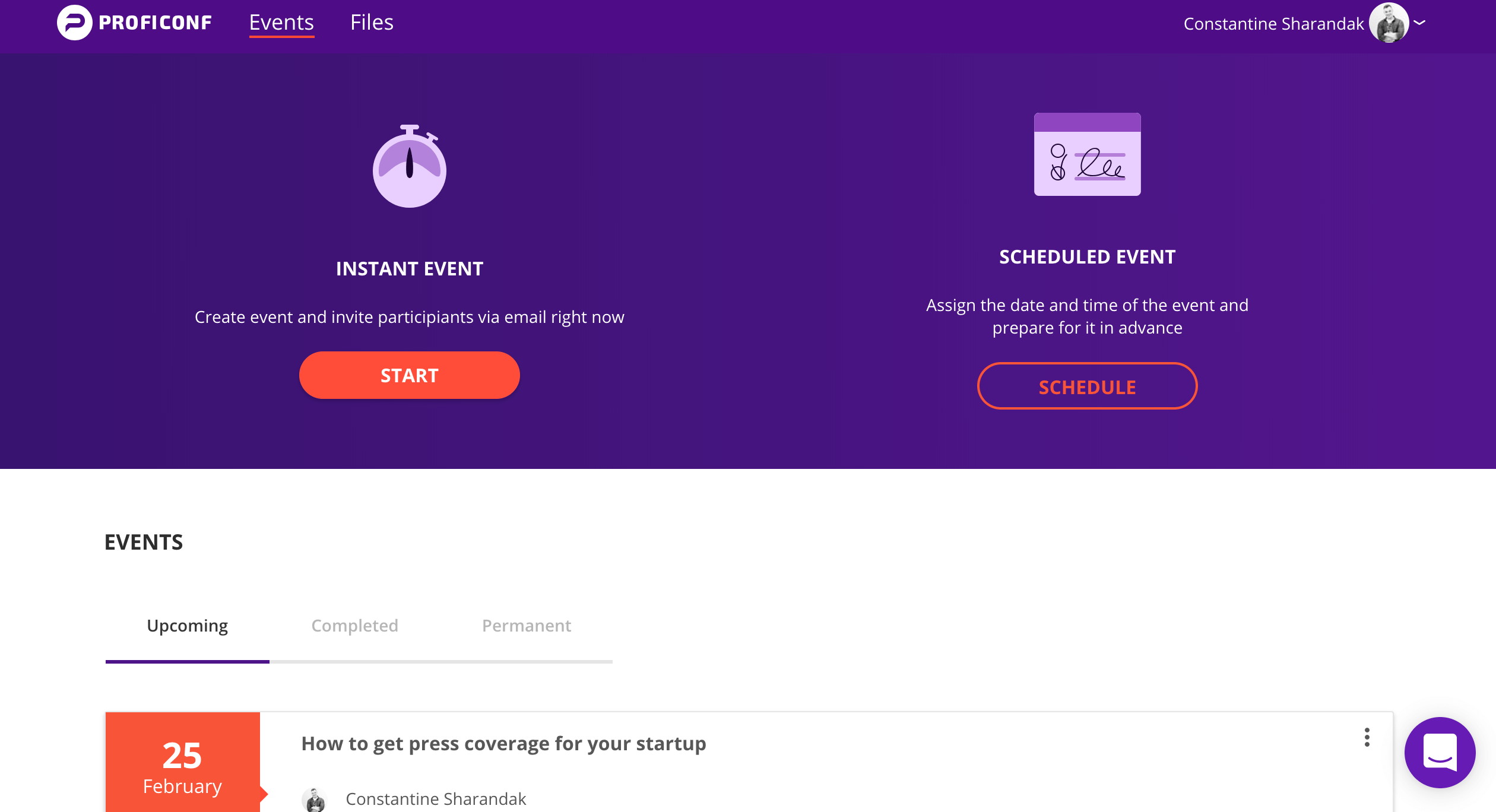 The main benefits of Proficonf are quick setup, ease of use, cost-effective pricing, and convenience. Here are more details:
Quick Setup
Proficonf can be set up in just a click. Users can simply create a room and share a link that can allow other users to join in an instant. It does not require users to download, install, or register. Hence, people can start connecting, collaborating, discussing, and sharing in an instant.
Ease of Use
Proficonf is highly advanced not just because of its tools but also because of the intuitive and direct design of its interface. Users will find themselves not needing any technical support when using and exploring the app. All major tasks are seen in an instant.
Free and Cost-Effective Plans
Proficonf is commendable for it has a forever free plan that truly packs a punch. The free plan that allows up to 25 participants with unlimited meeting hours and HD video that works despite poor connection is an impressive offer. The additional tools and features found in paid plans truly give more value to its users' money.
Convenience
Proficonf provides tools that make video conferencing significantly easier and hassle-free. Through its screen sharing tools, users need not access other apps to share slides, files, and other media as all can be done in one hub via Proficonf.