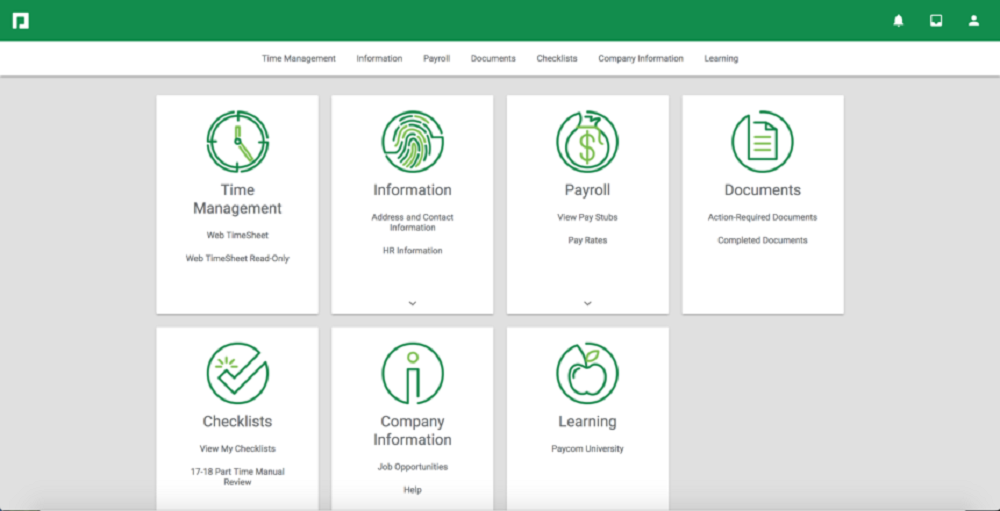 The main benefits of Paycom are its stable functionalities, reliability, and great customer support. With a single system, Paycom lets companies manage all their employees. With that, the following are the Paycom's main benefits that businesses will reap:
Empower talent acquisition
Paycom provides tools such as applicant tracking and candidate tracker to streamline the process of finding the most qualified candidate and hiring the best one from a rich pool of talents. Aside from that, the software also helps in making sure that the newly hired talents can adapt quickly to the company through its intuitive onboarding solution.
Leveraging employee growth
Paycom helps the company in creating a more engaged and more committed workforce by helping them in improving their skills and making a career path for each of the employees. This is done through the talent analytics management, which helps employees ensure that they are being kept on track not only for their self-growth but for the company's growth goals as well.
Streamlining Payroll
The software provides a handful of features that helps in making sure that companies pay their employees accurately and on time by correctly calculating the payroll in a timely manner. The attendance and time are tracked properly while also protecting the labor budget of the company. Payroll analytics, payroll tax management, and payroll processing together with ACA, expense management, and garnishment management are the features that streamline a business' payroll process.
Optimizing HR management
Paycom can automate a lot of HR tasks, which are complex most of the time, time-consuming, and tiring such as compliance and benefits to name a few. With a centralized system, the HR can easily stay on top of handling the company's manpower, from acquisition, hiring, training, developing and maintaining employees. Paycom is a software that provides tools for streamlining HR tasks for companies such as 401 (k) reporting, surveys, and benefits administration suite.