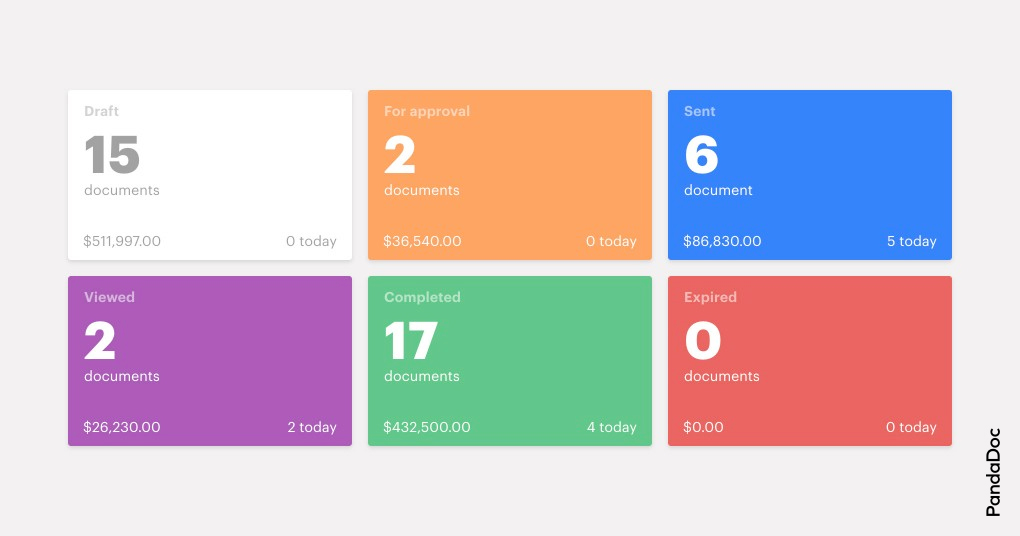 The main benefits of PandaDoc include the ability to digitally sign documents and collaborate on a file. Here are the details:
Easy to Use
PandaDoc has user-friendly features which help you create new documents or redesign existing files in a few minutes.
Faster Process
PandaDoc incorporates eSignature in its features which significantly helps speed up processes. This built-in feature removes the hassle of traveling from one location just to share information and have documents signed.
Enhanced Collaboration
PandaDoc helps each team create better deals and arrangements in a shorter amount of time. You can even use this tool to discuss or negotiate pricing and agreements with your customers.
Increased Productivity
PandaDoc allows for fast completion of tasks without overlooking the quality of the details. Since your files are stored in the cloud, you are assured that all your works are securely kept.
Real-Time Analytics
With PandaDoc's real-time analytics, you are notified of the status of the document you sent. This is extra helpful for companies who are reaching out to potential clients.
Unified Platforms
PandaDoc can be incorporated with other helpful software for improved functionalities. You can gather important information from these devices and merge them in your PandaDoc files.