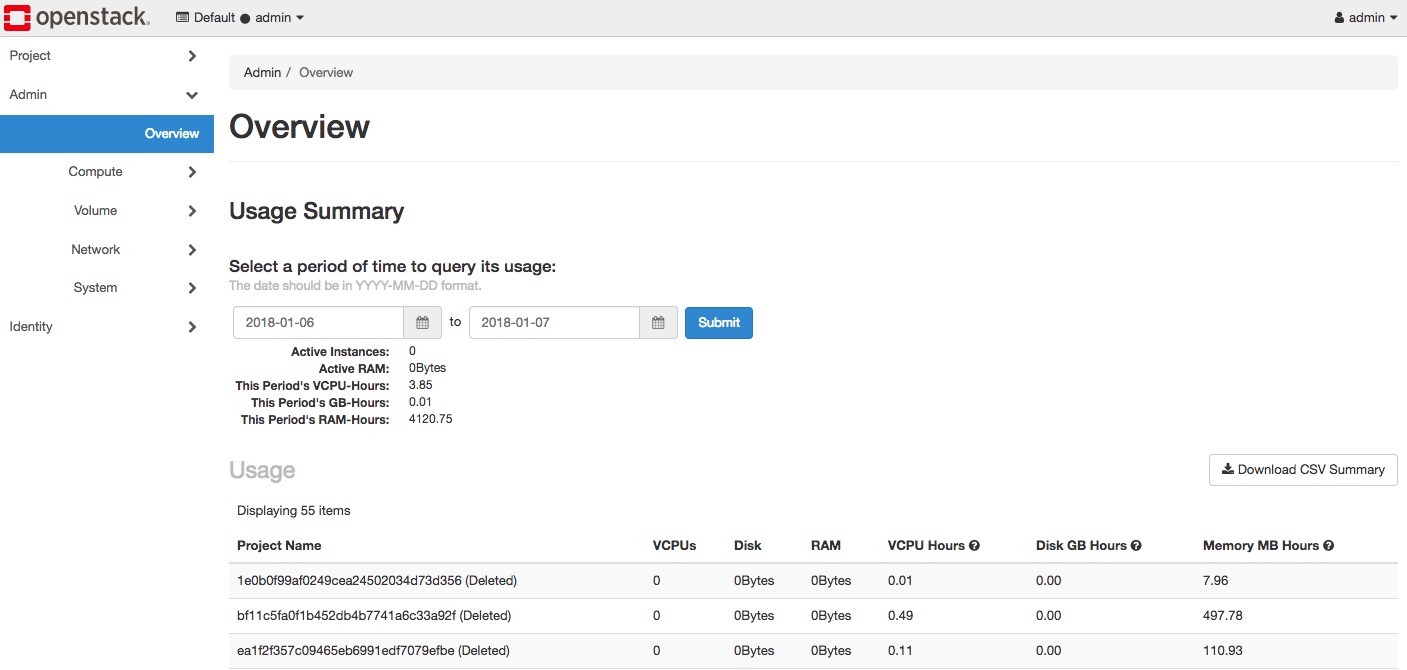 The main benefits of OpenStack are automating computer resources, managing network system, handling block-level storage devices, OpenStack possesses a modular architecture with a variety of code names for software's components. Here are OpenStack's benefits:
OpenStack Compute (Nova)
This is a cloud computing fabric controller designed to automate and manage groups of computer resources. It can work with a variety of virtualization technologies, bare metals, and highly performing computing configurations.
OpenStack Networking (Neutron)
This is an IP address and managing network system that ensures the network is not hindering cloud deployments. Traffics are dynamically rerouted to resources with the help of floating IP addresses to redirect traffic when a failure occurs or during the maintenance.
OpenStack Block Storage (Cinder)
This module offers constant block-level storage devices and it manages the process of creating, attaching and removing the block device to the server.
OpenStack Identity (Keystone)
This is the users' central directory to access services and it acts as the common authentication system throughout the operating system of the cloud. Keystone is supporting various authentication forms and presents a query-able list of services deployed in the cloud.
OpenStack Image (Glance)
Glance offers registration, discovery, and delivery services for server and disk images.
OpenStack Object Storage (Swift)
This is a scalable system for redundant storage where files and objects are written to different disk drives. When the server fails, Swift replicates its contents from other active nodes to another location found in the cluster.
OpenStack Dashboard (Horizon)
Horizon offers users and admins a graphical interface so they can access, provide and automate the deployment of resources based on the cloud.
OpenStack Telemetry (Ceilometer)
This module offers a single point of contact for the billing system. It provides solutions to the counters to manage your customer's bills throughout the software's components.
OpenStack Elastic Map Reduce (Sahara)
This provides Hadoop parameter. This module deploys the cluster in a short time after all parameters are specified and provided.
OpenStack Shared File System (Manila)
Manila offers an open API so you can manage shares in the vendor-agnostic system. This also offers the capability so you can create, remove, and permit or decline access to a shared group.
Ironic
Ironic provides bare metal machines rather than virtual machines. This uses IPMI and PXE by default and supports specific plug-ins to add extra tools.
Zaqar
This is a multi-tenant service for cloud messaging designed for web developers. This architecture features a fully RESTful API.
Designate
This is the software's multi-tenant REST API to manage DNS. Designate offers DNS as a Service, and this component is compatible with a variety of backend technologies such as BIND and PowerDNS.
Searchlight
This offers consistent and cutting-edge search capabilities throughout the software's cloud services.