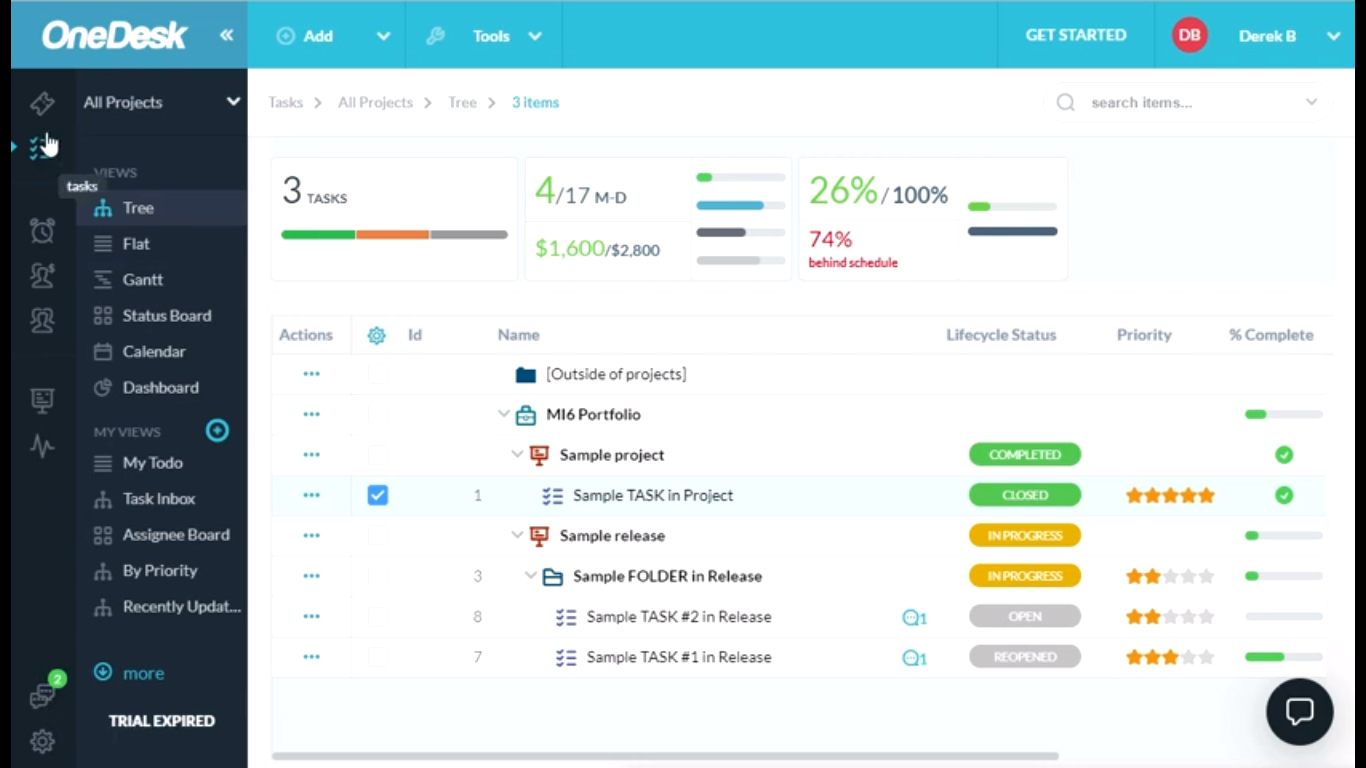 The main benefits of OneDesk are its social media monitoring, ability to automate, and security layers. Here are more details:
As a social business platform, OneDesk allows customers and developers to work together when it comes to developing various services and products. Users of OneDesk can use social media monitoring to find out the buzz and trends that surround a product and use that information to come up with a better product. Functions that are repetitive and manual can also be automated with OneDesk, so users can focus on creating ideas and innovating instead.
OneDesk also has Gantt charts that help users to graph their activities and manage the process of product development. Customer suggestions and ideas can also be matched to current business requirements. Customer feedback can also be used when it comes to analyzing and matching company services, products, and image.
Organizational assessment can be done with the information that users can access thanks to OneDesk. They can also have enhanced traceability thanks to the multi-layered security that can be created with OneDesk.