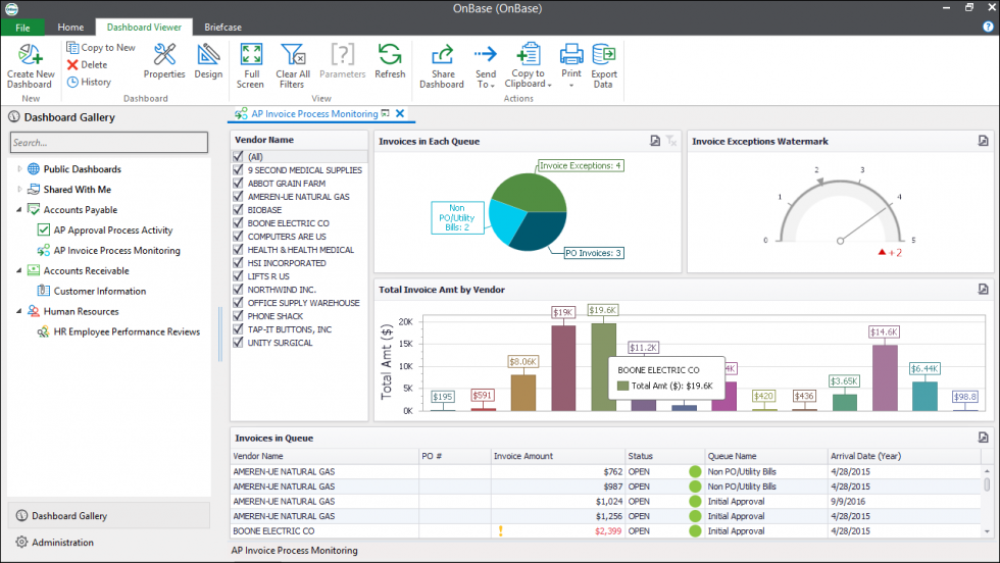 The main benefits of OnBase are its document handling, its flexibility and scalability, and its extensive range of capture tools.
Whatever stage it is on the enterprise content lifecycle — be it inception or final archival and destruction — OnBase can handle document distribution, document capture, document generation, and electronic signatures. It optimizes work processes, whether they're unstructured or structured. Already extremely configurable workflows can be further empowered by features such as complex approval processes, document routing, rule-based decisions, tasks automation, notifications, and load balancing.
Because of OnBase's scalability and flexibility, it can support HR, finance, and accounting departments, in industries like healthcare, government, financial services, higher education, and insurance, just to name a few. Its archiving and imaging capabilities are strong because of its use of record management, business process automation, and document management. Meanwhile, using OnBase on the cloud allows users to use a data center-hosted system, which they access via an internet connection that is secure.
OnBase users don't need to be technologically-savvy and knowledgable at custom coding, as OnBase is a single system and not a combination of disconnected products. Only one system captures data and documents, which then scans these documents, imports them, and then extracts data from them, a process that users will find saves time. The nature of these captured documents is also preserved by the wide variety of capture tools offered by OnBase.