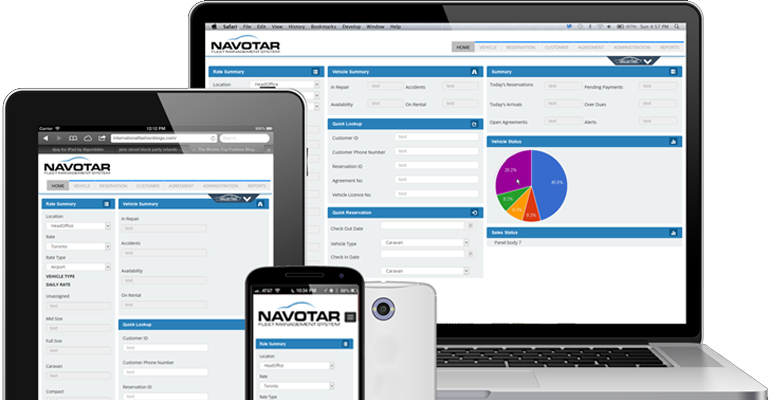 Use the Informative Dashboard
Navotar offers you a single screen for checking in and out. You get access to all the essential info to minimize processing time and handle customers efficiently. Plus, you can calculate rental expenses on screen, track available vehicles and pending customer payments, and manage reservations. The dashboard offers real-time updates on vehicle rental status as well as insights into your business details.
Track Vehicle Maintenance
Manage your vehicles' maintenance by using images and diagrams to keep track of repairs, accidents, dents, and scratches. Increase vehicle lifespan and improve client safety by subscribing to the automatic servicing and maintenance notifications and alerts. In addition, you can create and print rental agreements and your customers can utilize the mobile device signature pad to sign contracts on the spot.
Effortless Vehicle Reservation for Your Customers
Navotar's reservation plug-in allows your customers to make vehicle reservations on your website. They can select vehicle types and other details from this module and provide all the required info. You can customize this module to match your company's website.
Other Main Benefits
Navotar keeps you updated on the status of customer reservations and vehicle availability for the day. Plus, it provides details on the monthly sales done in each rental location. The program also offers instant updates and maintenance alerts to help you easily manage your daily bookings and other business activities. Finally, you can generate financial reports to understand the performance and progress of your business.